That A-HA moment.
Trivia connects you to curiosity, cognition, community, and even a cure.
Join the fun
Create an experience.
Use the connective power of Trivia to bring people together and keep them wanting more.
Hire us
Introducing the Last Call Trivia Podcast.
Listen in on the hilarious and informative anecdotes that one team uses to get to the correct answers.
Check it out
Play Trivia Tonight
Grab your friends and dominate the competition.  The pursuit of a bar tab is never trivial.
Find a show
The future of Trivia Night has arrived.
A state-of-the-art app experience that makes hosting and playing fun and easy.
✔ Questions on-screen with Last Call Trivia timers
✔ Point wager integration
✔ Submission history
✔ Scoreboard updates
✔ Performance metrics
Subscribe Today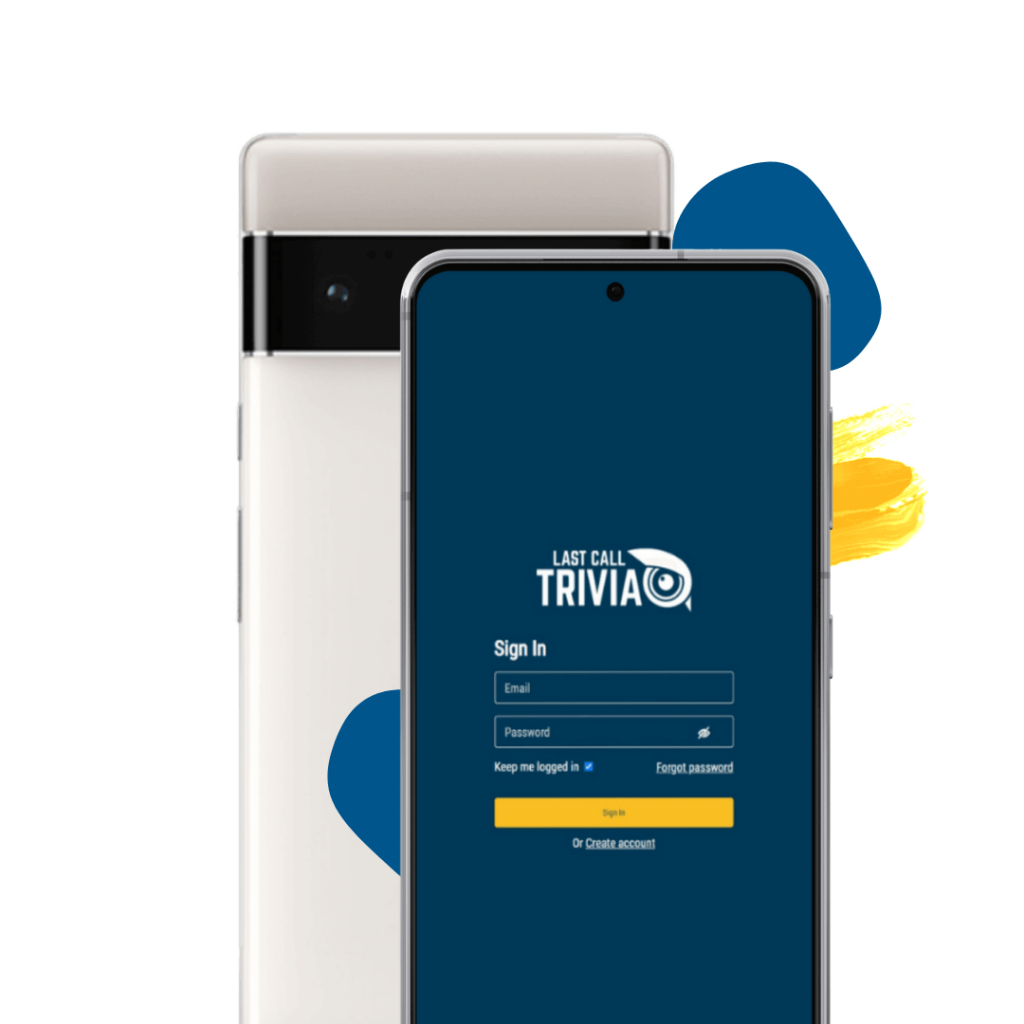 Commute friendly
Your new favorite podcast.
Coming Soon
The Trivia game with exposed answers.