Labor Day weekend is typically associated with three things: beaches, mattress sales, and parties.
As a bar-owner, chances are good that you are somewhat of an expert when it comes to the latter. Be sure to take advantage of that expertise by planning the ultimate Labor Day bash at your bar! Need help convincing your customers to pick your event over the plethora of options available?
Below are some tips to create the perfect summer send-off celebration.
It's pretty much a universal truth that every great party needs plenty of food. How else are you going to keep your patrons fueled up for the festivities? While your menu offerings will depend on the resources and ingredients you have available, your best bet is to stick as close to classic cookout offerings as possible. So, if you have the ability to offer grilled hamburgers, hot dogs, pulled pork sandwiches, and the like, make sure those are your featured items.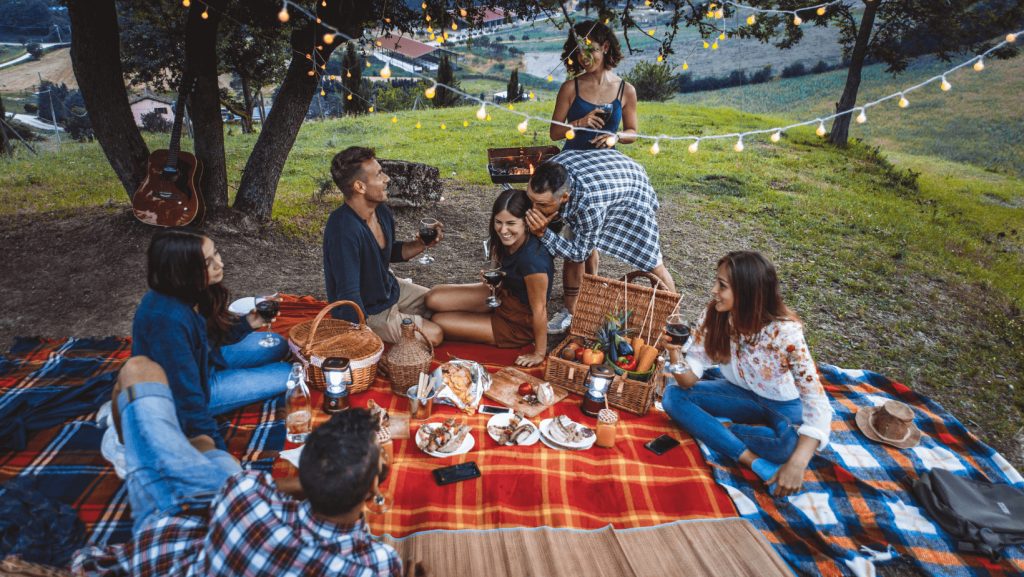 Consider adding a twist to your cookout staples, so they offer a little something extra that your customers can't find at their neighborhood backyard barbecues. This could range from adding a fresh, summer-y topping to your burgers (think pineapple, or avocado), to creating a completely unique culinary masterpiece.
If your kitchen is limited, or non-existent, bring in food trucks to keep your customers sustained throughout the party. Select the option that makes the most sense for your bar and your patrons, the world is your oyster!  Mmm oysters…
Beer is the obvious go-to beverage for a Labor Day party, since beer consumption typically peaks during the heat of summer as this study from BevSpot shows. 
Try to partner with a local brewery for a Labor Day tap takeover or pint night to give your customers a unique event to get excited about. If you are aiming for something on a smaller scale, beer specials are always a welcome promotion. Offer an all day happy hour or specials on beer buckets to keep your patrons refreshed.
Outside of the beer realm, Labor Day is also the perfect time to offer cocktails with a fresh, interesting twist. Read up on easy ways to add a kick to some menu classics. Summer lends itself to all kinds of fruity concoctions, so your options are endless!
If your bar has a patio, Labor Day is your time to shine. 
This weekend is all about soaking up the last of summer, so outdoor activities are a huge draw when people consider their party options. Backyard games like corn hole, giant Jenga, and ladder toss are always a hit, if you have the space to (safely!) accommodate them.
Live entertainment can elevate the party atmosphere to make your event unforgettable. Consider scheduling one or two live events throughout the day, to bring in a larger audience. Trivia Nights are a great option to get your customers in the competitive spirit. We're even offering a free show through Last Call Trivia Flex, so you can get the party started. (No tricks, we just want to get the word out!)
After Trivia has wrapped, you can also host karaoke, or live music from a local band to keep the party going. Offering quality entertainment gives your customers the perfect reason to choose your bar as their go-to spot this Labor Day weekend!
Labor Day weekend has traditionally been a time for people to relax, enjoy the tail-end of summer, and have a lot of fun while they're at it. Be sure to leverage your ability to provide the three pillars of celebration– food, drinks, and entertainment- by hosting a great Labor Day party that your customers can't resist!
*This promotion is no longer active.