Find this episode on your favorite streaming service: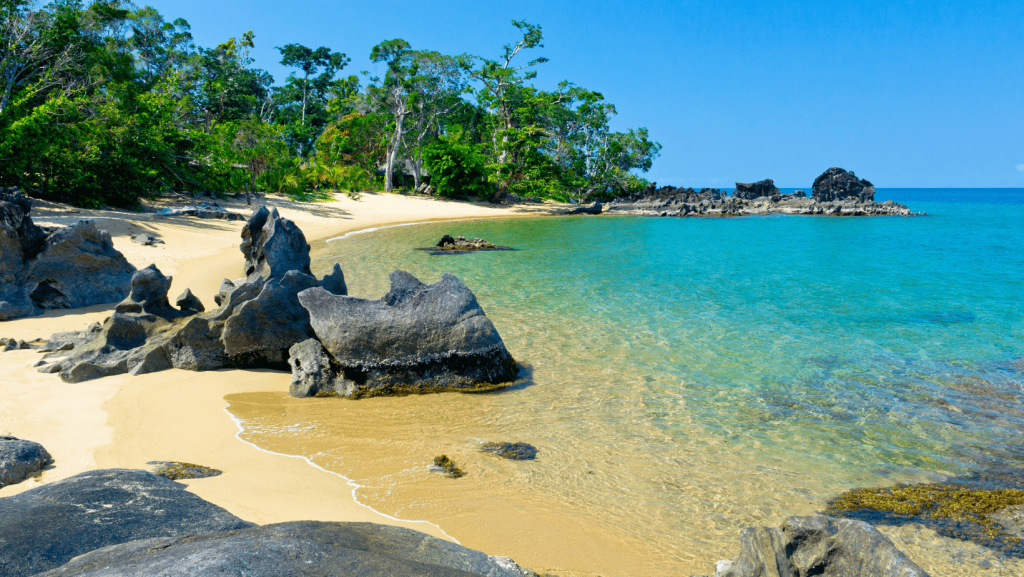 Round One
The game starts off with a Health Trivia question about the organ in which a nurse might listen for crackles, rhonchi, or stridor. For more science-related questions, check out episode #25 next and try your hand at Chemical Elements Trivia.
Next, we have a Geography Trivia question about the largest island located completely within the Indian Ocean. Can you guess where Hawaii ranks on the list of largest islands in the world?
The first round concludes with a History Trivia question that challenges the Team to name the massive exhibition at which Ford unveiled the now-iconic Mustang. Be sure to queue up episode #21 next for a round of Transportation Trivia.
Bonus Question
Today's Bonus Question is a follow-up to the History question from the first round. The Team is asked to guess in what year the Great Exhibition of the Works of Industry of All Nations was held in London. They have a few context clues to pull from, but would you have made a case for a different answer? Let us know whether your guess is closer to the exact answer than the Team!
Round Two
From The Wizard of Oz to Stand By Me, some of the best moments in Hollywood history have come from young talent. We're testing our memory about a few of those entertainment prodigies with a round of Child Stars Trivia!
The second round begins with an Advertising Trivia question about the brand of sunscreen for which Jodie Foster was a "spokesbaby" at the age of 3, which marked the beginning of her acting career. Think you can ace a round of Trivia all about genericized trademarks?
Next, we have a Books Trivia question about the celebrity memoir Junior, which was published by a former child star in 2007. Do you know the story of the real-life mystery surrounding famous mystery author, Agatha Christie?
Round Two concludes with a Television Trivia question about the beloved children's series in which both Selena Gomez and Demi Lovato appeared before their Disney Channel debuts. Bonus Trivia: can you guess which Disney Princess was reportedly Walt Disney's favorite?
Final Question
We've reached the Final Question of the game, and today's category of choice is Music. Get ready to make your big debut!
The Trivia Team is given four band or artist debut albums and asked to place them in order by release date from earliest to most recent. Do you have an idea of when The Chronic was released by Dr. Dre? Or how about She's So Unusual by Cyndi Lauper? Listen in to see if you can help the Team nail the order and earn the points for the Final!