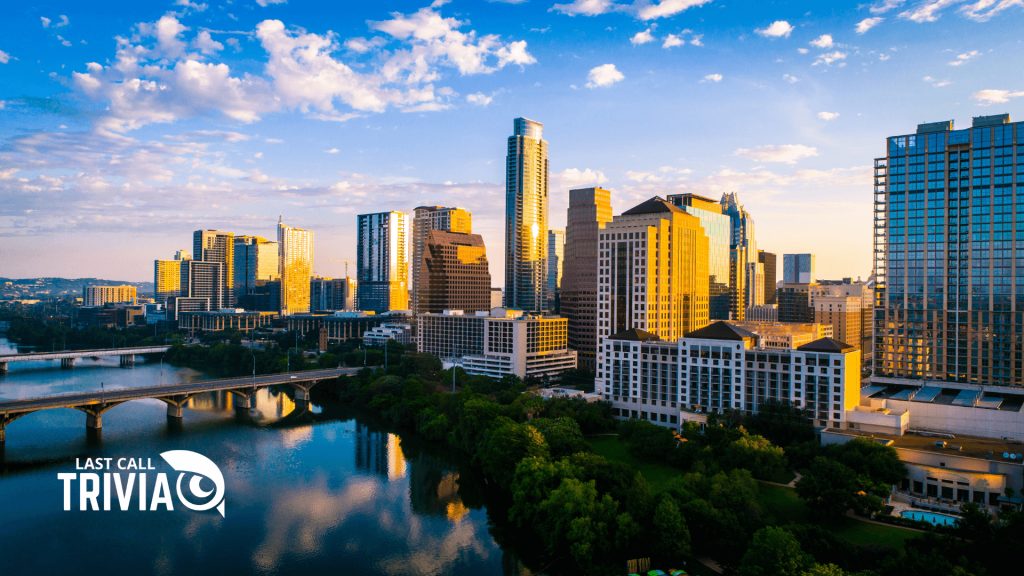 Last Call Trivia is coming to Austin, Texas starting in June 2022.
Maybe you've already heard of Trivia Night, but you haven't played a Last Call  Trivia game, yet. If you like fun, engaging Trivia with a wide variety of categories that are not too easy and not too hard, you're going to love Last Call Trivia.
You can even play safely on an app you can download straight to your phone.
Gather your friends and check out a show near you by using the map below. Before you leave, sign up for the newsletter to get updates about new shows and special events in the greater Austin area.
See you there!
Quick Tips
Since you're new to Last Call Trivia, here are a few quick tips.
Get your hints – Check the bottom of this page for a list of 7 words or phrases. One of these will be an answer to one of the questions
There's a theme round – If you start to notice a pattern during one of the rounds, see if you can guess the theme! You can guess as many times as you like and it doesn't count against your score. If you guess correctly, you can get 2 extra points.
That's it! If you're still curious about all things Last Call Trivia, you can read more.
Get More
As you'll soon find out, there's always something going on at Last Call Trivia.  Sign up for the newsletter to be the first one to hear about new shows in Austin, special events, and fun facts about a wide range of interesting topics.