Let The Games Begin
Last Call Trivia:
The Perfect Solution for Any Event
Trivia enthusiasts, welcome to the party! With Last Call Trivia, you don't need to be an expert in trivia or event planning to put together an entertaining and memorable experience.  From bars to community centers to private events, we offer full service or DIY Trivia games that keep them begging for more.
Purchase now
Schedule a 15 min. demo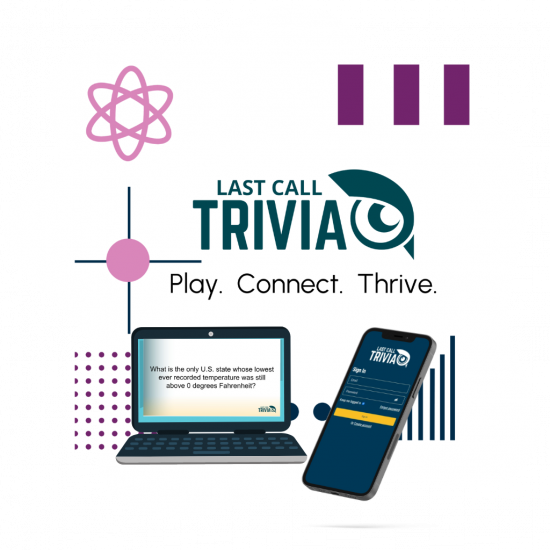 What is Last Call Trivia?
Last Call Trivia are the Trivia game experts with over 15 years experience.  We offer full service game experiences or you can host yourself with an easy to use a custom web-based app or Slide Show.  Our self-hosting is the perfect solution for anyone who wants to bring some excitement and entertainment to their next gathering. And the best part? You don't have to be a trivia expert or event planning guru to pull it off!
With Last Call Trivia, you can sit back, relax, and let our intuitive app do all the heavy lifting. From generating questions to keeping score, we've got you covered. But don't let the ease of use fool you – our customizable trivia experience is sure to keep your guests engaged and entertained. Choose from a variety of categories and difficulty levels, and even add your own questions to the mix. It's like DIY trivia, without all the hassle!
And with on-screen questions, countdown time and a dynamic leaderboard, Last Call Trivia keeps the fun going all night long. Whether you're hosting an in-person event or a virtual gathering, our flexible app lets you host the most memorable event.

Trivia Made Easy
With pre-loaded Trivia questions at your fingertips, you'll never run out of fun and engaging content for your guests. Choose from Trivia, Feud or Theme Shows. We bring the Trivia, you bring your personality.

One Click Wonder
Our web-based app makes hosting and playing a breeze. Simply login to Play.LastCallTrivia.com and click HOST or enter a game code and let the games begin.

Online Or In-Person
Host and play with Last Call Trivia from any device. Our Trivia and Feud are fully mobile versions and our Quiz allows you to incorporate pen and paper. Trivia events have never been easier or more fun. Let us do the heavy lifting, while you get the rave reviews.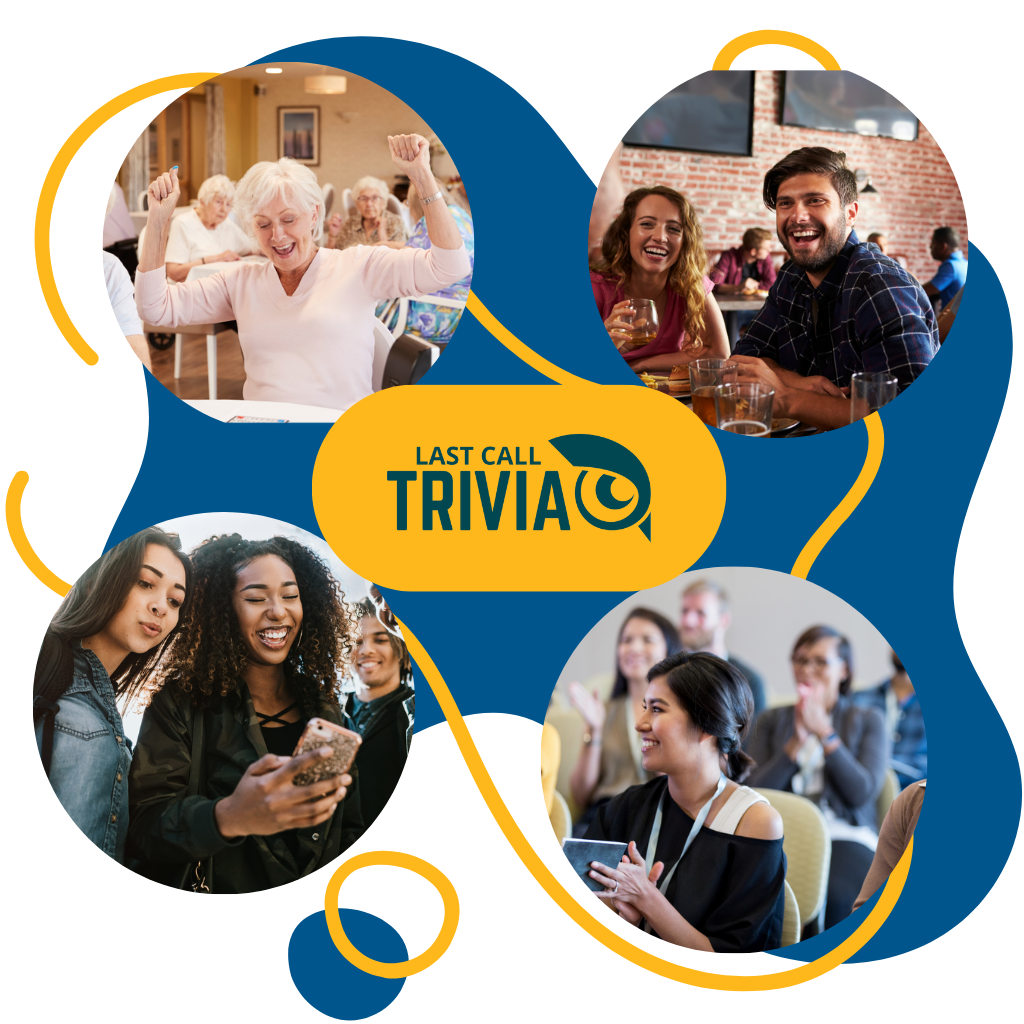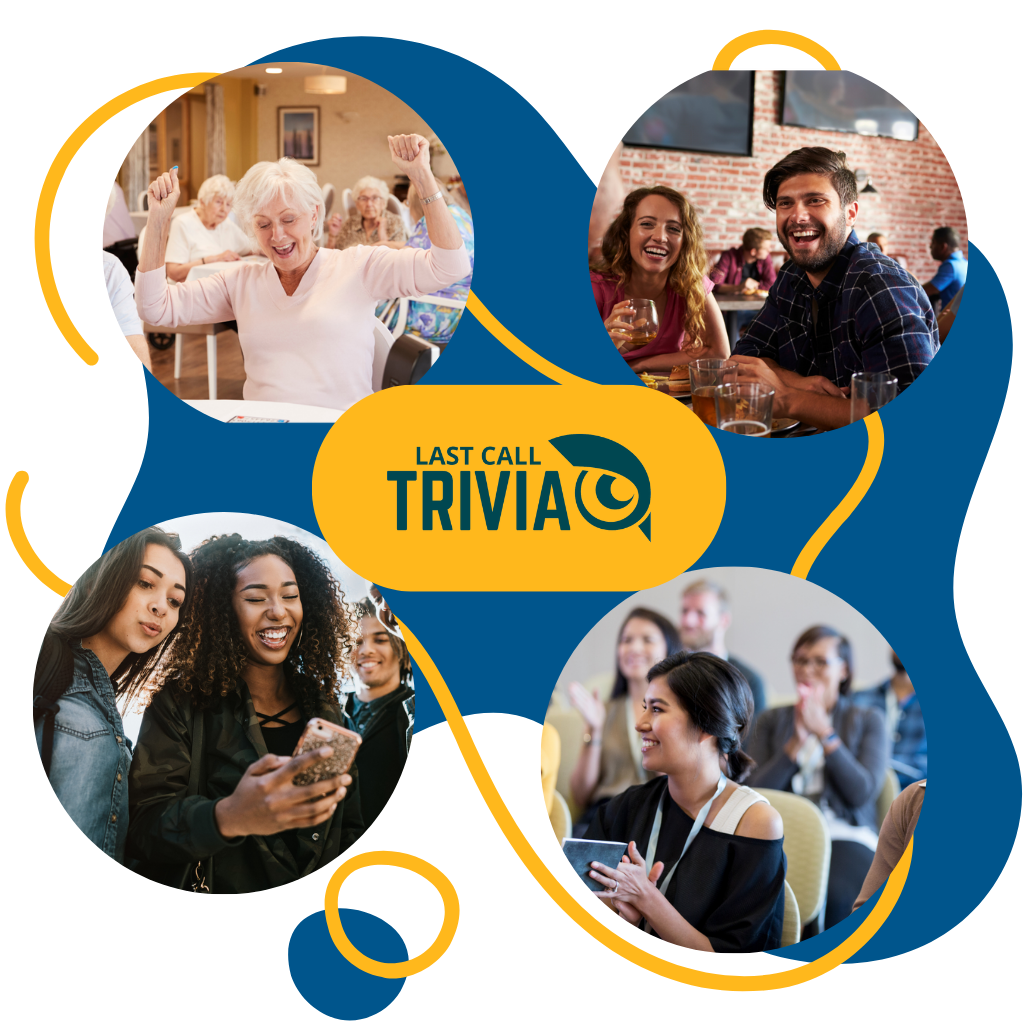 The Trivia Experience You've Been Waiting For
Full Service Experience
If you are looking for the white glove service, we have you covered.  Our professional hosts bring the magic and create the best in Trivia games to any venue.  With added marketing support to help drive more traffic.
Simple Self Hosted Trivia Games
Need a more flexible and affordable option?  Our subscription is perfect!  We bring the trivia and you bring your personality.  Easy to use web-based app or traditional pen and paper for hosting and playing; something for everyone!
"Last Call truly delivers."
"They know their Trivia!!!"
"So easy to book and execute."
"Thanks for making it so easy to have so much fun with teams every week!"

Hospitality
Pack the house on those slower nights with Last Call Trivia or Last Call Feud. Choose to have a staff member host with our subscription or get our white glove full service Trivia experience - both are guaranteed to bring in additional footfall and revenue.

Fundraising
Our web-based app is ideal for charity events; shine the spotlight on an important cause, host a fun event without any hassle and hit your fundraising goals with ease.

Active Adult Communities
Trivia just may be the fountain of youth. Add a weekly Community Quiz or Music Bingo game and enrich and better the lives of your active adult community.

DJs
Last Call Trivia is the answer to a booming business. Get our weekly subscription and increase your income opportunities with midweek Trivia revenue. We offer host training!

Education & Training
Engage your students in a fun and interactive way. Create teams or compete as individuals. Perfect for literature, history, or just for fun.

Private Events
Wow your crowd without even lifting a finger! We have full service Trivia experiences or you can use our web-based Trivia game and host it yourself. Last Call Trivia will create an event they won't ever forget.
Unlock the door to fun and get one Trivia game with no strings attached.