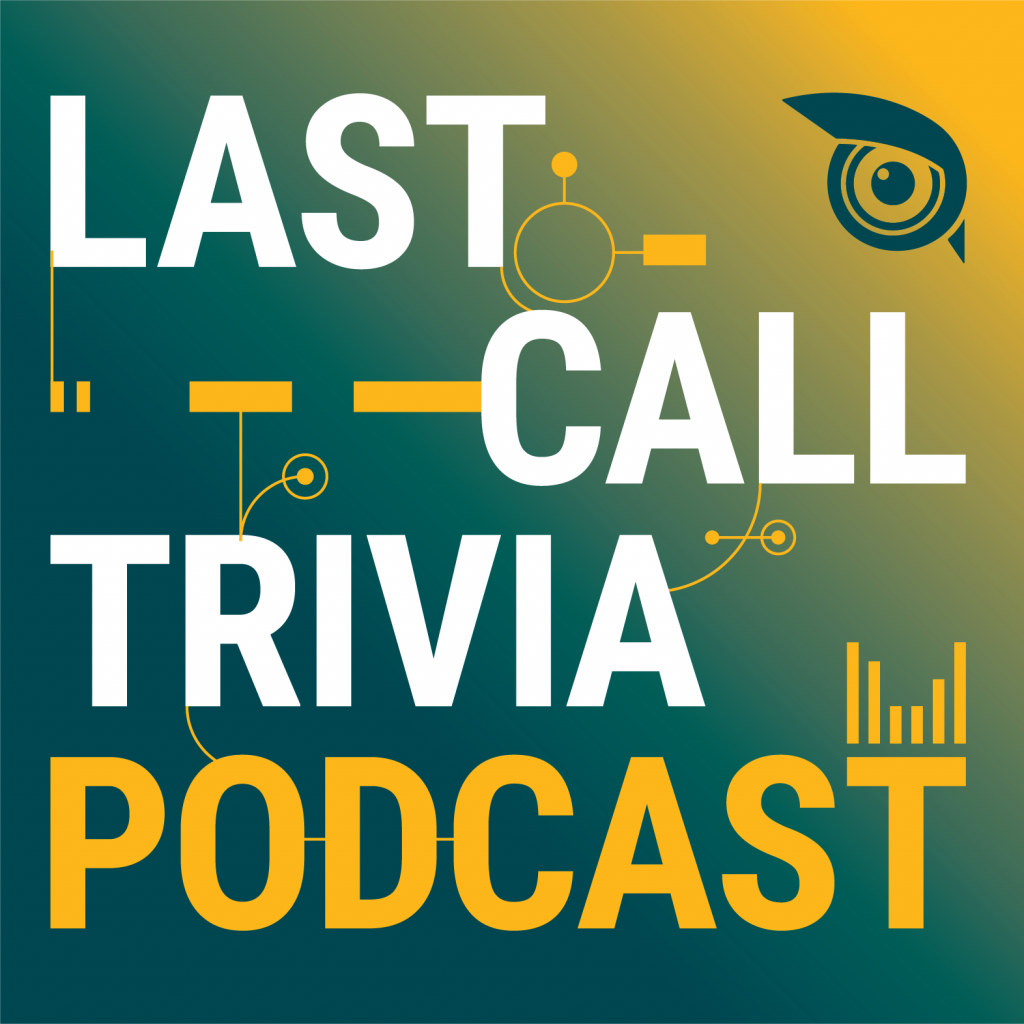 Last Call Trivia Podcast: Now Streaming!
One of the most rewarding parts of Trivia Nights is the discussion that the questions spark and the connections those conversations create. And now, you can join in on the journey to the answer by tuning in to the Last Call Trivia Podcast!
We've assembled a team of three Trivia lovers to test their skills at a selection of questions that appeared in previous shows at bars and restaurants around the country.
Each week, the Podcast Team is challenged with a round of general knowledge questions, plus a special theme round that dives deeper into a specific topic. 
The Last Call Trivia Podcast is now live and new episodes are posted every Tuesday. So pull up a chair (or a bus seat, or a treadmill…) and get ready to join in on the fun with the Podcast Trivia Team!
Click here to find the Last Call Trivia Podcast on all of your favorite streaming platforms!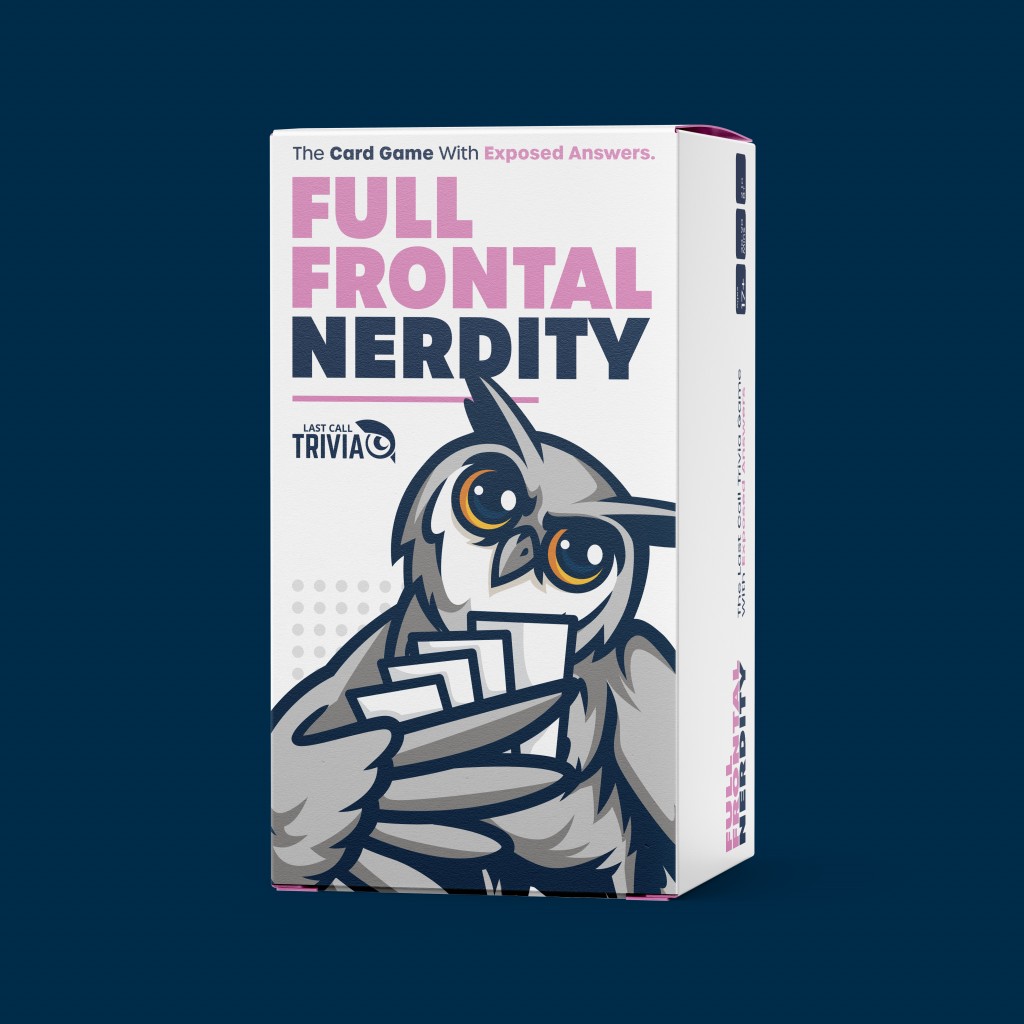 Full Frontal Nerdity – A Trivia Card Game with Exposed Answers
Get ready for another way to take the excitement of Trivia with you wherever you go!
Last Call Trivia is preparing to launch the new card game Full Frontal Nerdity, the game where the answers are exposed.
Whether you're a Trivia buff, an expert bluffer, or a master deducer, there are several routes to victory in this game.
Want to be the first to get your hands on Full Frontal Nerdity when it's officially ready for launch? Enter your email below and we'll send you a message as soon as it's available!