As a DJ, you already have the emceeing skills it takes to be an excellent Trivia host. You also have all of the necessary sound and technical equipment, which puts you miles ahead of other budding trivia hosts attempting to break in to the market on a budget. DJing provides the perfect springboard for hosting Trivia Nights.
The market for Trivia also provides a balance to the business you receive as a DJ. The vast majority of DJing events are held on either Friday or Saturday, and they're often a one-time occurrence. 
Trivia nights, on the other hand, are usually held on a weekday, to help boost traditionally slower evenings at bars and restaurants. Bar trivia is also scheduled weekly, as customers come back each week to play. This provides you with an opportunity to fill your weekday schedule, and secure repeat revenue. Unlike wedding season, Trivia season is all year around!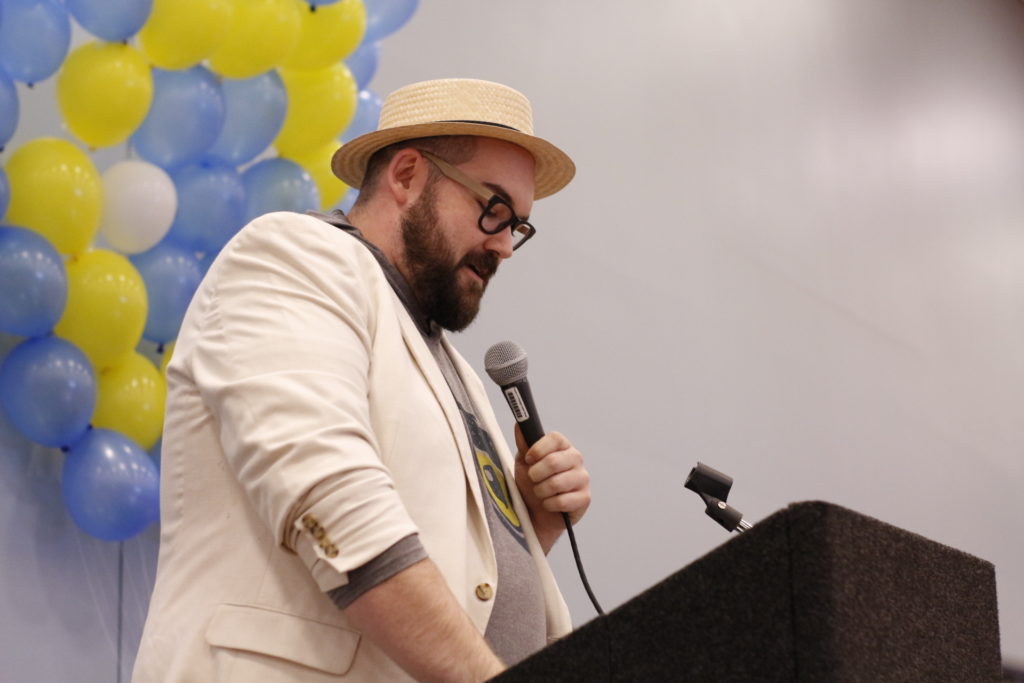 What do I need to get started?
Since you already have your sound equipment ready to go, now all you need are the Trivia shows. Your best bet is to sign up for a Trivia subscription service, like Last Call Trivia, so you don't have to worry about researching, writing, and fact checking your own materials.
With Last Call Trivia, you can create a general knowledge Trivia show with one click, or you can handpick questions from the categories and difficulty levels that your audience prefers. Using a Trivia subscription service, will save hours of prep time on each show, and ensure that all of your questions are high quality. Just like DJing, the best way to book more Trivia gigs is by knocking each one out of the park.
If you have bar or restaurant contacts, pitch your Trivia Night to them first. Having an established DJing service already grants you legitimacy, and if you've DJed for them previously, they'll trust the quality of your service. You can even offer their first show for free, so they can see how awesome your Trivia is at no risk. Once they see how successful Trivia Night is, getting them on board for a weekly show will be easy!
How do I make my Trivia nights the best in Town?
Now, let's talk competition. Depending on where you host, there may be other Trivia companies established in the area. So how do you make sure your Trivia Nights are the gold standard? There are three key factors that will take your Trivia to the top:
1. Quality: As with any service, the foundation of a great experience is quality. Your Trivia questions need to be interesting, accurate, unambiguous, and fun. By investing in a Trivia subscription service, you'll have access to questions written and verified by an expert writing team, which gives you an enormous leg up on your competition.
The production value of your show also needs to be top tier. Your DJing equipment will ensure high quality sound so players can hear the questions clearly. You'll also need game sheets, answer pads, and a slide show if the questions are being projected. These are all available for instant download within the Last Call Trivia Flex site as well. See how much outsourcing Trivia materials can improve your life (and bottom line)?
2. Customization: When you DJ an event, do you ask for input from your client on their music preferences? Your Trivia Nights should be no different. Ask the bar owners if their customers prefer certain categories or difficulty levels so you can tailor the show to fit their needs.
Take this a step further by offering themed shows to your clients to generate audience excitement and social media buzz. By keeping your shows fresh and exciting, you'll create a following for your Trivia Nights and make yourself a must-have event.
3. Fun: Trivia is, at its heart, a game. Your audience isn't coming to take a test, they want to be entertained! Let your personality show through when hosting your Trivia Nights. Keeping all of the teams engaged, even if they aren't performing well, goes a long way in setting the tone of your show.
A room full of happy players will keep your clients loyal. And what could be more fun for you than a full calendar events and a bulging wallet?
So there you have it, the secret to exponentially increasing your emceeing income through trivia hosting. As a DJ, no one is better poised to take the trivia world by storm than you are. And the best news of all? You won't have to play "YMCA" a single time.