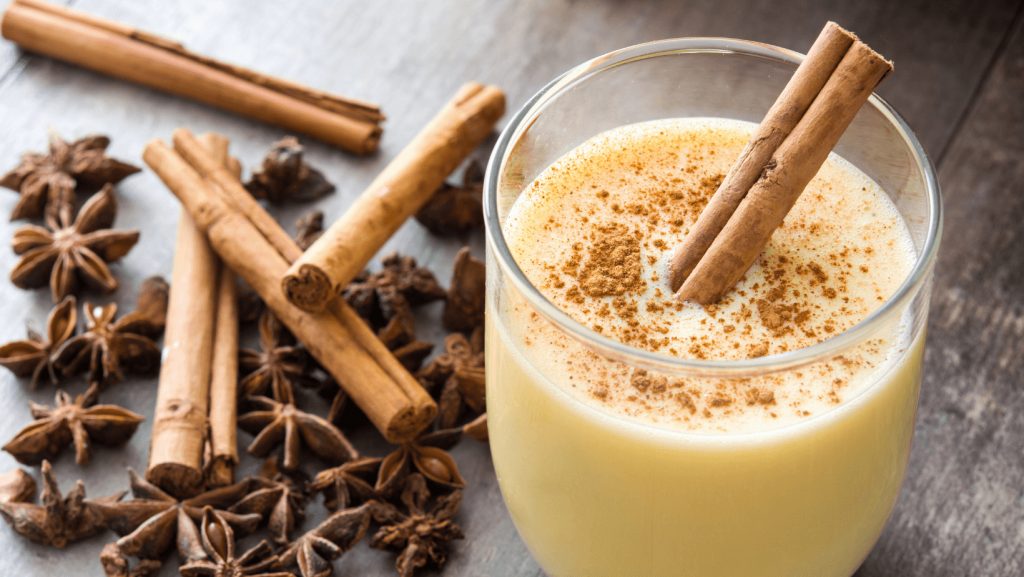 Now most commonly associated with the holiday season, eggnog is a drink traditionally made with eggs, sugar, milk, heavy cream, and vanilla extract. Often, it's also spiked with alcohol. Brandy, bourbon, and rum are all popular spirit choices to add to the base recipe of the drink.
Eggnog typically has a sweet and custardy flavor, although the spirits included in alcoholic versions help to cut the sweetness and balance out the flavor. It's often topped with a blend of spices, like cinnamon and nutmeg, which gives it additional depth and aroma. Between the rich blend of flavors and the thick, heavy texture of the beverage, it tends to be a "love it or hate it" holiday treat.
There are two methods for preparing eggnog from scratch — either the cooked egg version or raw egg version. Both methods involve whisking egg yolks with sugar to increase the volume of the yolks and thicken the base. Milk, cream, cinnamon, and nutmeg are then added. Finally, the egg whites are whipped to peaks and folded in, before adding the alcohol of choice. Following these steps will create the raw egg version of eggnog. The cooked egg version essentially involves making a custard with the egg yolks, sugar and milk before adding the cream and the whipped whites.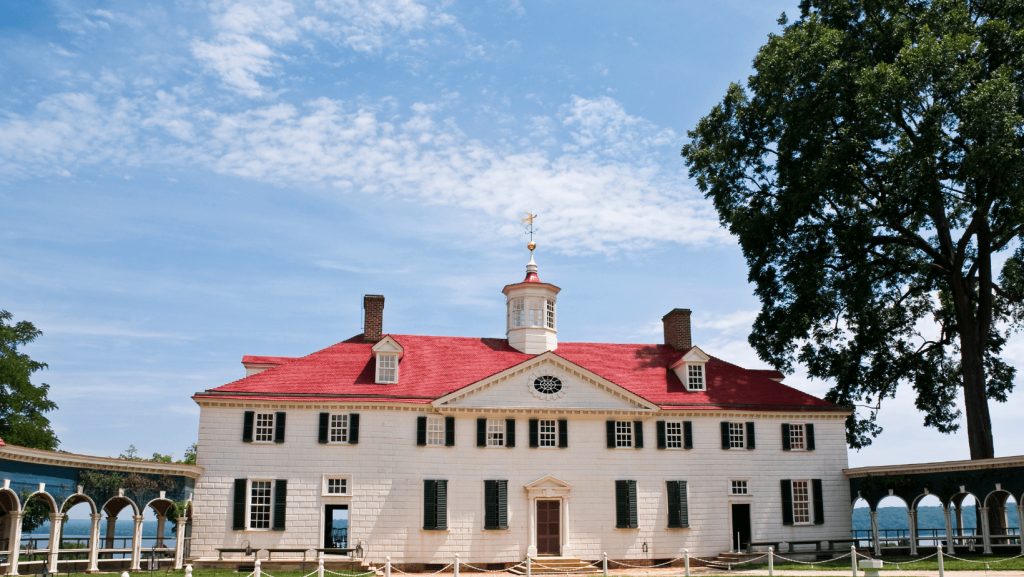 As with many beverages, there is some debate as to the exact origins of eggnog. However, most historians agree that it evolved from the early medieval "posset," a hot, milky, ale-like drink that originated in Britain. Given the expensive nature of the ingredients in the early days of eggnog, it was almost exclusively enjoyed by the wealthy and members of the aristocracy.
In the 1700s, eggnog made its way over to America. Given the plethora of farms in the American colonies, easier access to the base ingredients as well as cheaper rum helped introduce it to a wider audience. It's around this time that the drink began to become associated with the holiday season. It even had one particularly noteworthy cheerleader as it gained traction in America. President George Washington was reportedly a huge fan of serving eggnog during Christmas at Mount Vernon as it was one of his favorite drinks. 
Washington even penned his own alcohol-heavy eggnog recipe. "One quart cream, one quart milk, one dozen tablespoons sugar, one pint brandy, 1/2 pint rye whiskey, 1/2 pint Jamaica rum, 1/4 pint sherry—mix liquor first, then separate yolks and whites of eggs, add sugar to beaten yolks, mix well. Add milk and cream, slowly beating. Beat whites of eggs until stiff and fold slowly into mixture. Let set in cool place for several days. Taste frequently." While he did forget to record the exact number of eggs to include, culinary experts have estimated that a dozen should do the trick.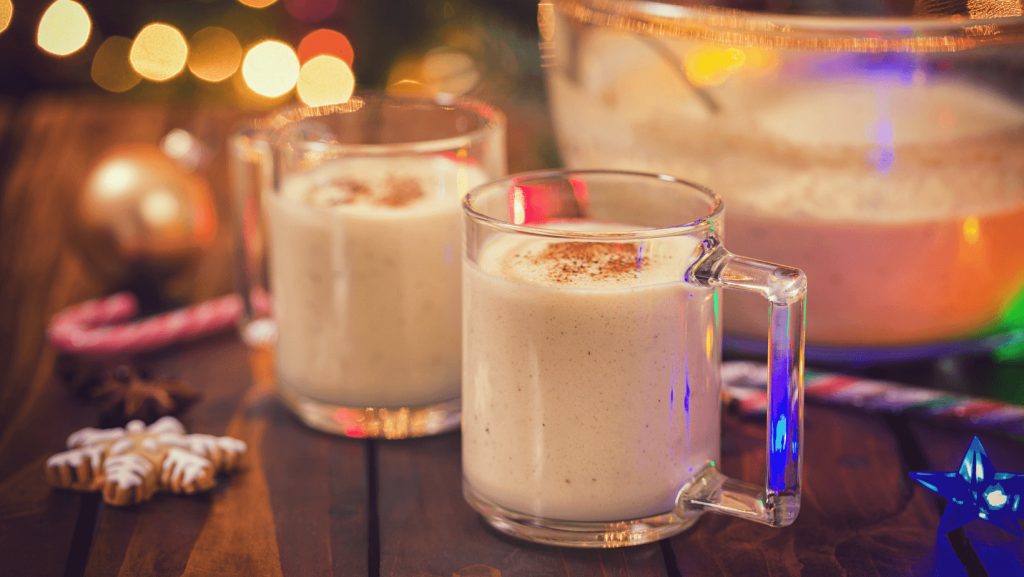 As with many popular seasonal flavors, there's a Starbucks version of eggnog. The Eggnog Latte made its debut on the Starbucks menu in 1986. The chain actually briefly dropped the Eggnog Latte in 2014 in an effort to simplify their expanding menu. However, after receiving tons of backlash about its removal from the menu, Starbucks quickly brought the seasonal beverage back.
Fans of eggnog may also want to try coquito, a traditional Puerto Rican Christmas beverage with a similar flavor profile and texture. Coquito translates to "little coconut," which is a nod to one of the main ingredients. Coquito is typically made with coconut milk, rum, nutmeg, cinnamon, and, depending on the chef, sometimes condensed milk and/or egg yolks.

For those who want to get their fix of the flavor in a more unique way, there are a number of seasonal eggnog-flavored products that can be found on the shelves. Various food brands have manufactured options including eggnog-flavored candy canes, marshmallows, saltwater taffy, and even protein powder.