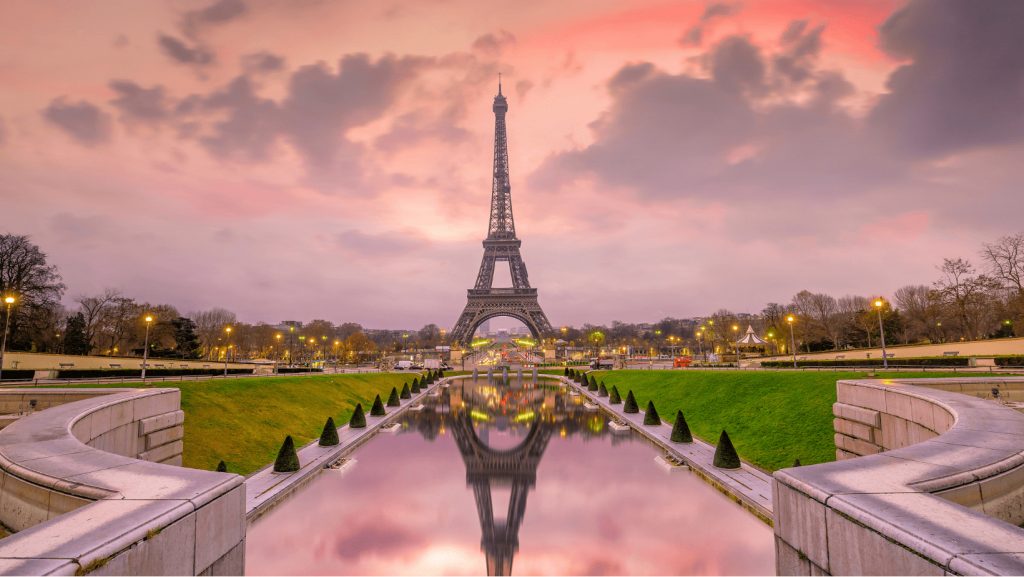 As with many popular cocktails, the origin story of the Mimosa is somewhat debated. However, most credit Frank Meier, a bartender at the Ritz Hotel in Paris, with creating the cocktail in 1925. The recipe is exceptionally simple, calling for equal parts champagne and orange juice. But Meier's Mimosa wasn't the first drink with these ingredients. 
The Mimosa was an adaptation of the already popular Buck's Fizz cocktail, invented in 1921 at Buck's Club in London. The only difference between these two drinks is the ratio of ingredients. A Buck's Fizz calls for twice as much champagne as juice. So if you prefer a heavy champagne pour in your drink, your brunch cocktail might actually be closer to a Buck's Fizz than a traditional Mimosa.
Meier published the Mimosa recipe in his 1936 book, "The Artistry of Mixing Drinks," a guide that outlined cocktail recipes and good manners. The book also contained the recipe for another famous cocktail Meier is credited with inventing, the Bee's Knees. The Bee's Knees became a popular Prohibition Era cocktail, made with gin, fresh lemon juice, and honey.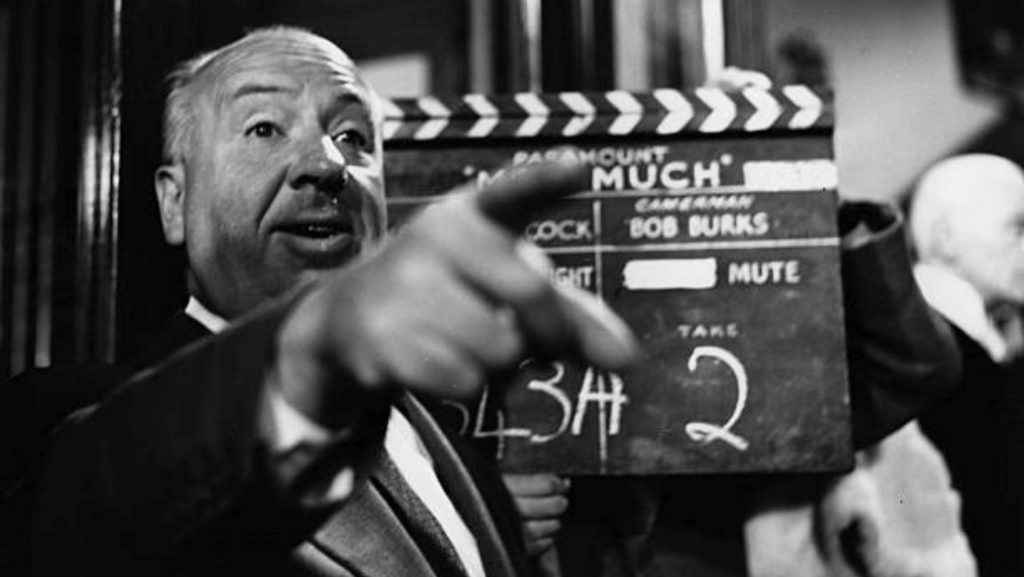 One of the earliest noteworthy Mimosa fans was legendary director Alfred Hitchcock. He was known to enjoy Mimosas so much that some stories even credit him with inventing the cocktail in San Francisco in the 1940s. Since the recipe appeared in Meier's book in the previous decade, this story is unlikely. But Hitchcock's affinity for the drink did contribute to its rise in popularity in the United States.
Hitchcock's love for Mimosas was reported by a journalist from the London Express in 1966. When the journalist arrived for an interview with Hitchcock, he found him, "in fine form, drinking Mimosas (champagne and orange juice) and smoking an eight-inch cigar." 
While Hitchcock was the most famous of the early Mimosa fans, a handful of other celebrities also contributed to the cocktail's rising popularity in the 1960s and 1970s. English actress Vanessa Redgrave and French actress Denise Darcel were both known for their love of Mimosas, which helped make the drink increasingly fashionable.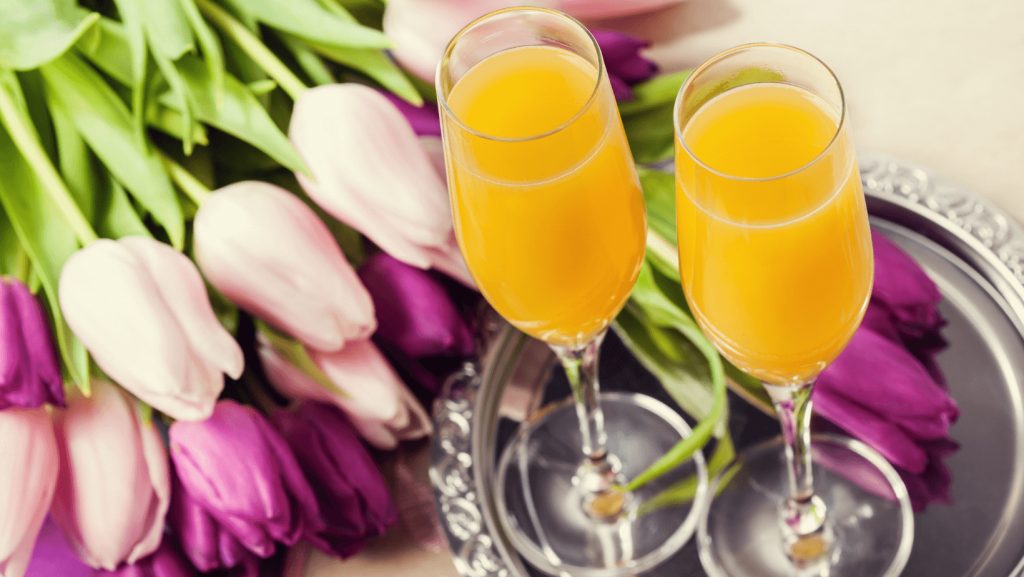 By now, the Mimosa has secured its popularity on American menus. A recent study by Nielsen noted that both Mimosas and Bloody Marys see a huge spike in popularity in the early hours of the day. This isn't surprising, as these two cocktails have become staple choices at brunch.
As with other popular cocktails, people have also put their own twists on the classic Mimosa recipe. The most common variations involve swapping orange juice for another fruit juice. Some of these drinks have even received their own names, like the Lemosa (lemonade and champagne) and the Poinsettia (cranberry juice, champagne, and sometimes vodka and/or Cointreau), to name a few.
If you really want to switch things up, some recipes offer a much bigger departure from the classic, fruity Mimosa. For example, Delish recently published a recipe for a "Birthday Cake Mimosa" made with sparkling rosé, birthday cake vodka, vanilla ice cream, frosting, and sprinkles.