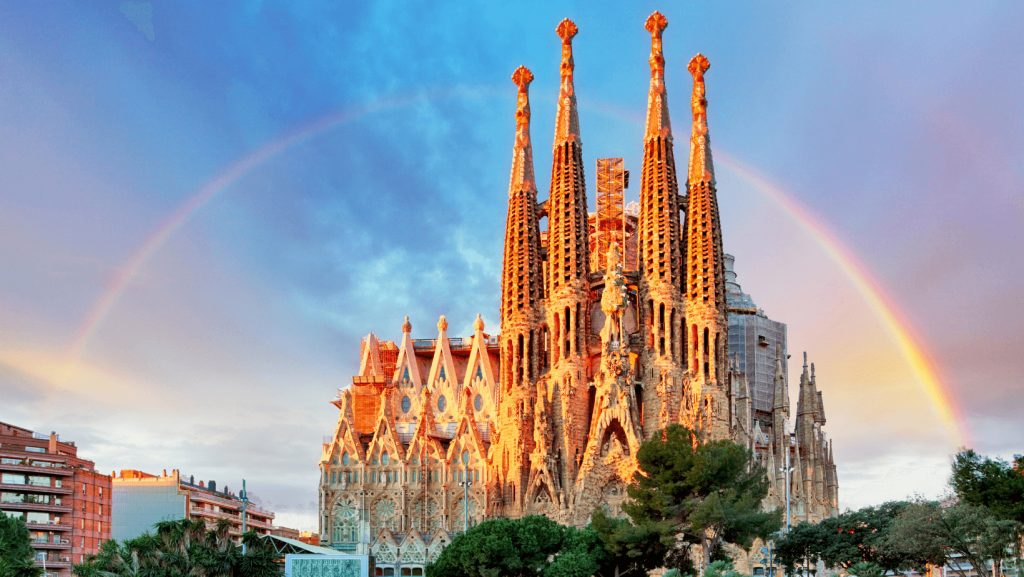 Sagrada Familia's Famous Architect
As one glance will indicate, Sagrada Familia is far from your average structure. The project was initially designed by Francisco de Paula del Villar in 1882. But a year later Catalan modernist architect Antoni Gaudi took over and decided to take the project in a new direction. Gaudi's style is incredibly distinctive and is marked by freedom of form, voluptuous use of color and texture, and organic unity.
Gaudi was born in Reus, about 65 miles outside of Barcelona, in 1852. He came from fairly humble beginnings but showed interest in architecture from an early age. Gaudi graduated from the Provincial School of Architecture in Barcelona in 1878 and went on to work in the city for the majority of his career. Visitors can see evidence of his distinctive style throughout the city to this day. His work was so influential that seven of his buildings, including Sagrada Familia, have been designated as UNESCO World Heritage Sites.

After taking over the design of Sagrada Familia in 1883, Gaudi continued to work on other projects simultaneously for several decades. But in 1914, he transitioned to focus exclusively on the temple until his death in 1926. Sadly, the scope of the project meant Gaudi was unable to see his crowning jewel completed. In fact, the Sagrada Familia is still under construction. Current projections suggest that the temple will be complete in 2026, 100 years after Gaudi's death.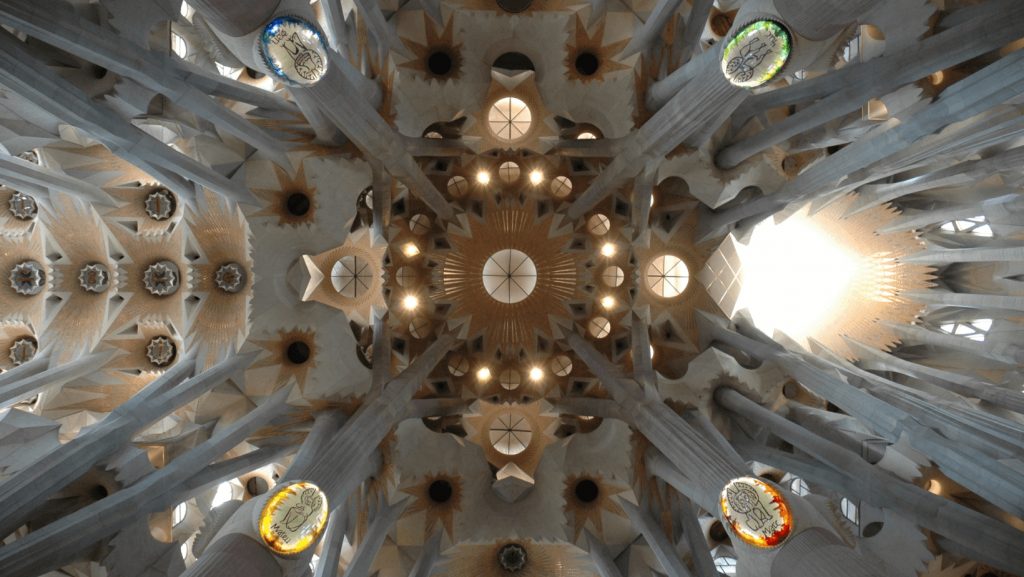 The Sagrada Familia is a massive structure. When it is completed, it will be the tallest religious building in Europe, with the central tower reaching 170 meters tall. Gaudi specifically designed the highest point of the temple to be one meter shorter than Montjuïc, the highest natural point in Barcelona. Gaudi was highly religious, and he believed that no man-made structure should outdo the work of God.
Gaudi's designs were inspired by the curves and irregular shapes of nature. This inspiration can be seen in the curved, sloping shapes used throughout the structure. Natural symbolism is especially visible inside of the temple. The massive pillars throughout the Sagrada Familia were designed to look like trees with branches extending towards the top. 

Animals are also used as symbolism throughout the Sagrada Familia. One of the pillars is held up by a tortoise, and another is held up by a turtle. This was meant to represent the balance between the earth and sea. In addition to the literal symbolism, Gaudi also analyzed plants, animals, and geothermal formations to see how they naturally supported shapes and weight to help inform his designs.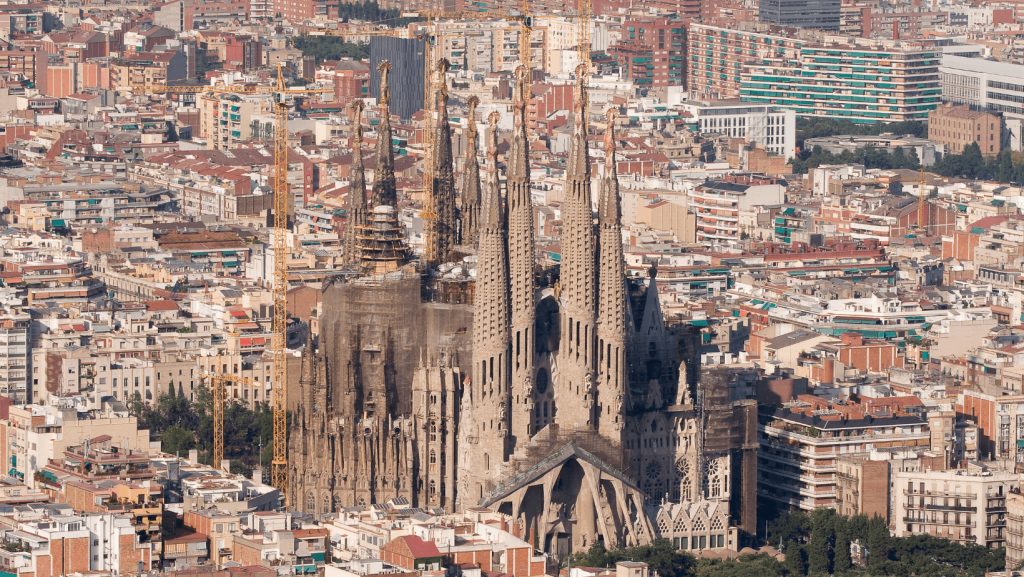 Sagrada Familia Is Worth The Wait
Gaudi was aware that the Sagrada Familia would not be able to be completed in his lifetime. In preparation, he left extensive drawings and models for his successors. The completed plans call for a structure that will cover an entire city block upon completion. Only one tower has currently been built, but Gaudi's plans include a total of 18 — 12 to represent each of the apostles, four for the evangelists, one for the Virgin Mary, and of course, the highest one to represent Jesus Christ.
The Sagrada Familia has become an important tourist attraction for Barcelona, with an estimated 4 million visitors passing through each year. The entry fees collected from these visitors have helped to fund the ongoing construction of the structure.

If construction is able to be completed in 2026 as currently planned, that means the Sagrada Familia will have taken a total of 144 to build. For comparison, it's estimated that it took roughly 20 years to complete the Great Pyramid in Egypt and about 200 years to build the Great Wall of China.