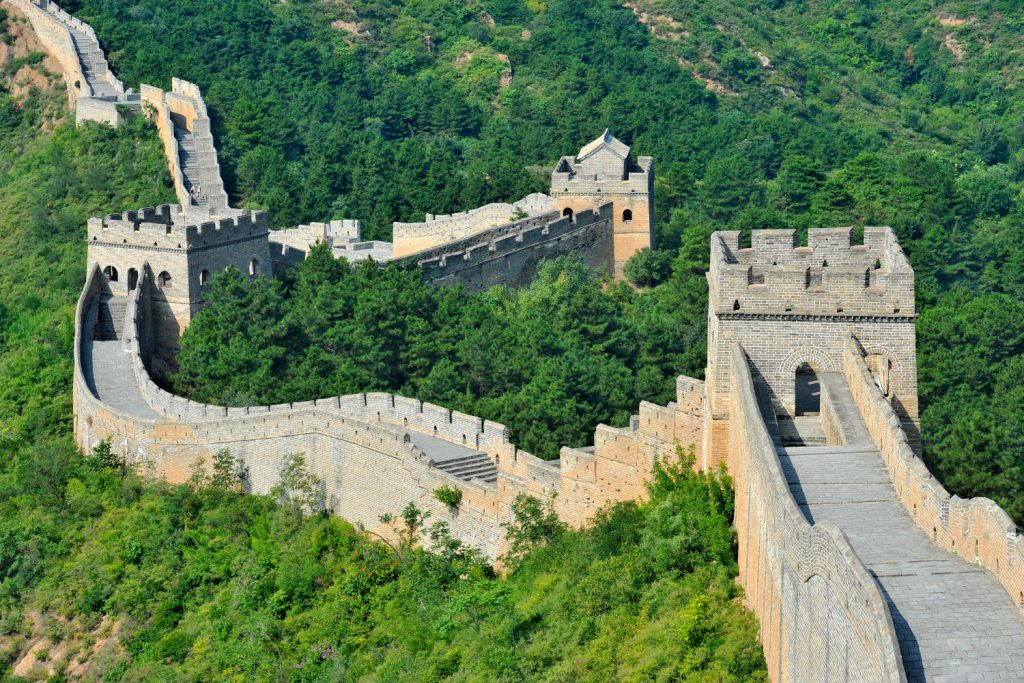 The longest international border is between the United States and Canada, at more than 5,500 miles long. Interestingly, there's a 20 foot strip of deforested land across the entire border. Even more interestingly, there were talks of building a moat filled with poutine and Budweiser along the border to signify cultural unity. At least that's what we heard.
The most heavily guarded border is of course the Korean Demilitarized Zone, separating North and South Korea. This border was created in 1953, and is 160 miles long. It's also 2.5 miles wide and uninhabited by man. However, there are an abundance of endangered species that inhabit the border. Korean tigers, Asiatic black bears, and Amur leopards have been spotted as well. But nature-loving sightseers step lightly, as there are also plentiful land mines.
The highest border is one you might have heard of. Yes, it's the summit of Mt. Everest, the highest peak in the world. This summit separates China and Nepal, and is 29,029 feet above sea level. So dress warm when crossing.
The most frequently-crossed border is the US-Mexico border (sorry Donald). Extending from Imperial Beach, California to Brownsville, Texas, this 1,954 mile border sees 350 million crossings annually. This figure is subject to revision if and when a luxurious wall with a beautiful door is constructed.
The shortest land border between two sovereign countries is the one between Botswana and Zambia. At a mere 150 meters, this border technically goes through the Zambezi River and is accessible by ferry. The Kazangulu Ferry, to be exact. Mention this article when crossing on the Kazangulu Ferry for a free bubble tea.