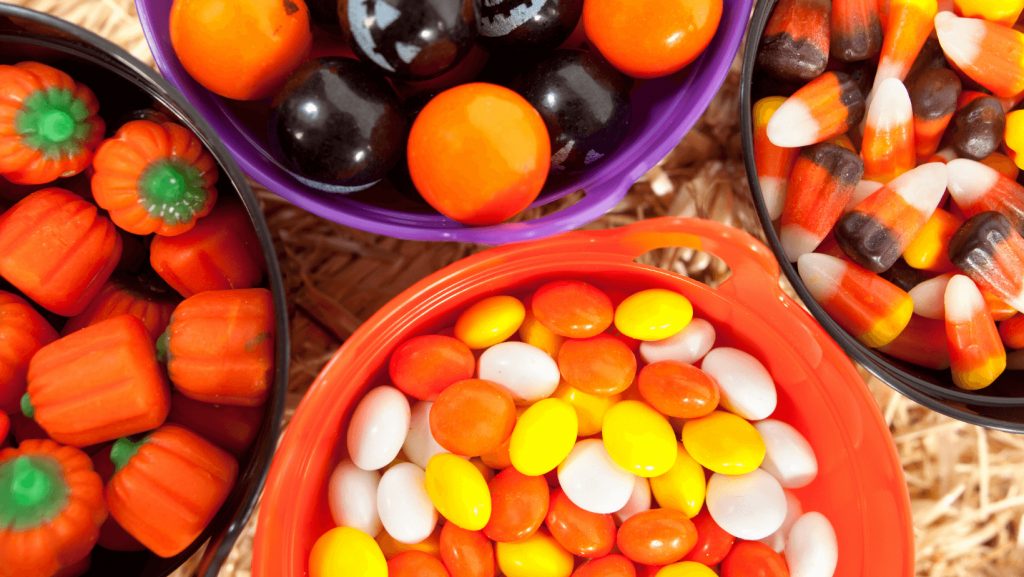 The Most Popular Halloween Candy
When it comes to Halloween candy preferences, the majority of people prefer chocolate treats. A recent study found that the most popular choice by far was Reese's Peanut Butter Cups, with 36% of respondents listing it as their favorite Halloween candy. This choice was so popular, it received twice as many votes as the second favorite candy, Snickers, which polled at 18%. The top four spots all went to chocolate treats, with M&M's in third place at 11% and Hershey bars in fourth place at 6%.
So, what was the top non-chocolate candy on the list? You may be surprised to find that candy corn took fifth place with 6% of the vote. Candy corn is a divisive treat, and it often tops polls as the people's least-favorite Halloween candy. Which goes to show that candy corn tends to be a "love it or hate it" type of treat.
The top four Halloween candy choices are split between Hershey products (Reese's Peanut Butter Cups and Hershey Bars) and Mars products (Snickers and M&M's). And this isn't the only time these two companies have had a tight rivalry. In Steven Spielberg's 1982 blockbuster, E.T. the Extraterrestrial, the title character famously devours Reese's Pieces. But Speilberg and his team's first candy choice for the scene was actually M&M's until Mars declined the partnership opportunity. Hershey was happy to step in and accept the product placement, pledging $1 million in ads to support the movie. Their bet paid off, and after E.T. became a hit, Reese's Pieces sales soared by an estimated 60%.
While the trick-or-treaters have spoken regarding their favorite Halloween candy options, that doesn't necessarily mean they'll get their top choices when going door to door. So, how do Halloween candy purchasing patterns compare to taste preferences? According to 13 years of sales data from bulk candy retailer CandyStore.com, their top-selling Halloween candy is Skittles.
Despite their solid sales in America, Skittles were originally invented in England in 1974. They were first introduced in the U.S. in 1979 and since then, they've made a lasting impression. In 1994, Skittles began their "Taste The Rainbow" advertising campaign, which is still running to this day. In addition to its memorable slogan, Skittles is also recognized as one of the first food brands to embrace its social media presence. As of September 2021, they have an impressive 20,908,266 followers on Facebook.
Which brands came in behind the marketing-savvy Skittles? Luckily for their many fans, Reese's Peanut Butter Cups were the second best-selling Halloween candy. The other brands rounding out the top five best-sellers are Starburst, M&M's, and Hot Tamales. According to the state-by-state data, Hot Tamales are most popular in the Southwest region of the country. They were only the top-selling Halloween candy brand in one state — Arizona.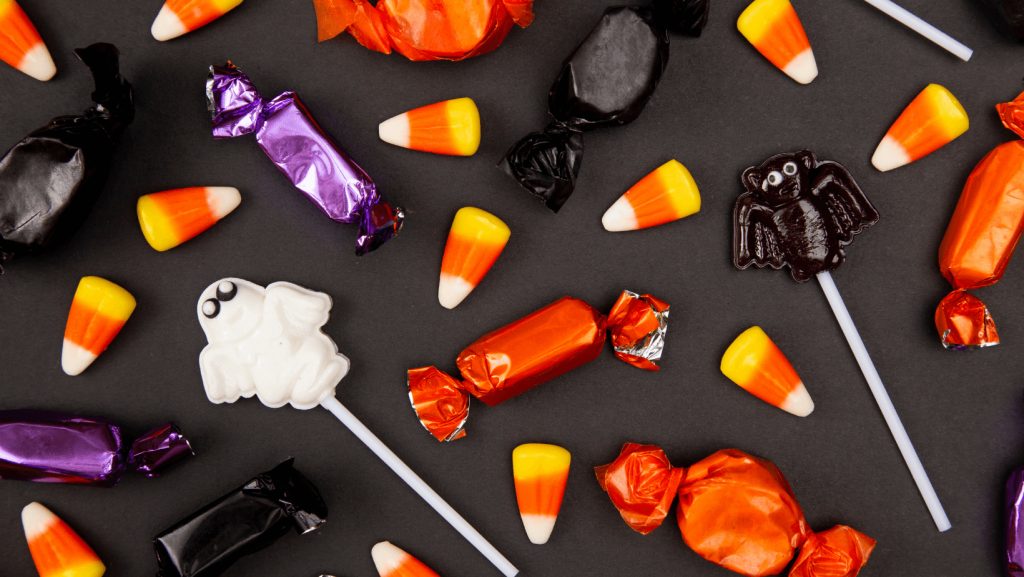 Halloween Candy By The Numbers
Let's start off with perhaps the most surprising statistic of all. In some years, Halloween has actually not been the holiday with the highest candy sales in terms of total dollars spent. That's right, 2016 data showed that while Halloween candy sales in the U.S. were expected to hit $2.1 billion for the year, Easter candy sales were projected to be the highest of any holiday with $2.4 billion. 
But even so, the total amount of candy manufactured and consumed for Halloween was expected to be the highest. This is because Halloween candy is often bought in bulk, giving it a much lower cost per unit than candy sold for other holidays like Easter and Valentine's Day.
Just how much Halloween candy can a trick-or-treater expect to haul in? Obviously, this number will vary depending on a number of factors, but if they're aiming to fill an entire pillowcase, it would take about 1,690 pieces of candy to get the job done. If that number seems scary, don't worry. One public health expert estimates that kids in the U.S. collect an average of 3,500 and 7,000 calories worth of candy on Halloween night, which equates to about 50-100 fun-sized treats.