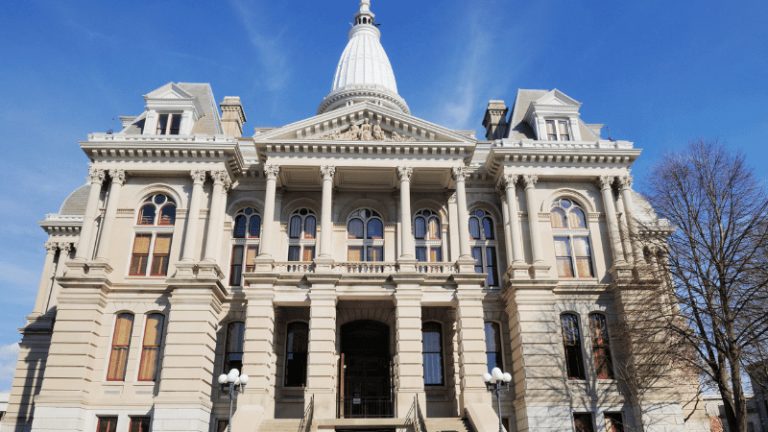 The road to The White House
Born in Virginia in 1773, William Henry Harrison was a descendant of two wealthy and well-connected families. His father, Benjamin Harrison, was a signer of the Declaration of Independence, a member of the Continental Congress, and the governor of Virginia from 1781-1784.
Following the death of his father, William Henry Harrison enlisted in the army in 1791 at age 18. But his most well-known military victory wouldn't come until 20 years later during Harrison's tenure as governor of the Indiana Territory.

As governor, he spearheaded the acquisition of land that belonged to Native American tribes. The tension with the Shawnee tribe came to a head at the Battle of Tippecanoe in 1811. Though both sides suffered nearly equal losses, the U.S. claimed victory and Harrison's reputation as a military hero grew. This later led to the creation of Harrison's slogan for the 1840 election, "Tippecanoe and Tyler Too," which was the first ever U.S. presidential campaign slogan.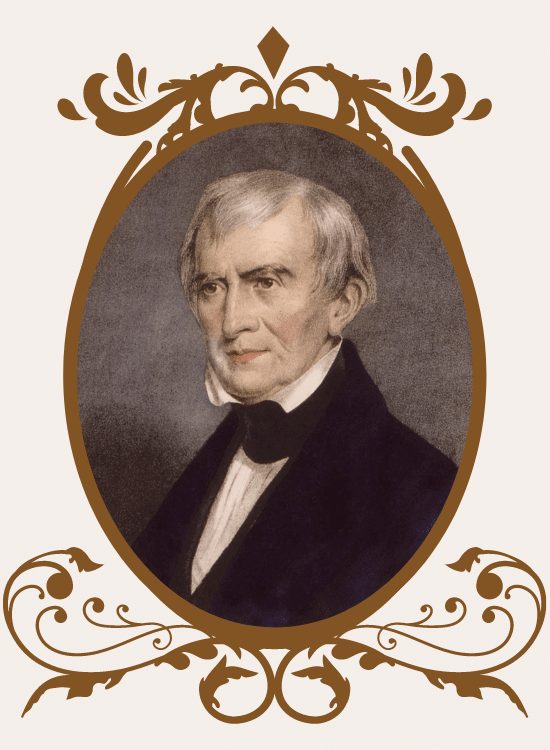 Harrison's catchy slogan served him well, as he was elected the 9th President of the United States. And though his Electoral College victory seemed decisive (234 to 60), he only won the popular vote by a majority of less than 150,000 votes.
Despite his short time in office, Harrison did claim a number of "firsts" during his tenure. At age 68, he was the oldest President to be elected at the time, although that record has since been surpassed. 
He also became the first president-elect to travel to Washington D.C. by railroad for his inauguration. And on March 4th, 1841, he gave the longest inaugural speech to date, a 90-minute address that consisted of 8445 words, a record that still stands today.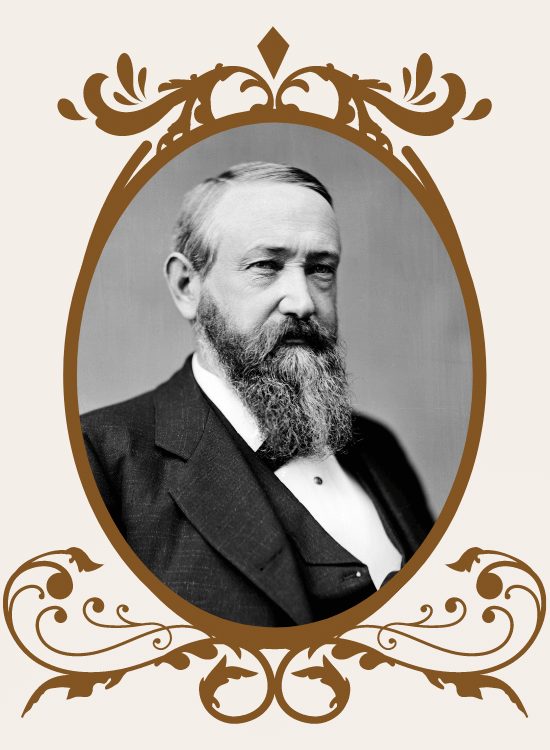 William Henry Harrison's legacy
This excessively long speech may have led to another first for Harrison. Just weeks after taking office, Harrison fell ill. Some historians speculate that the illness stemmed from his lengthy inaugural address in the bitter cold. Other scholars believe his illness may have been due to a contaminated water supply at The White House, leading to enteric fever.
On his 32nd day in office, William Henry Harrison became the first U.S. President to die in office, making him the shortest serving President to this day. 

Despite William Henry Harrison's brief tenure in office, that wasn't the end of the family's political dynasty. His grandson, Benjamin Harrison, served as the 23rd President of the United States from 1889-1893.