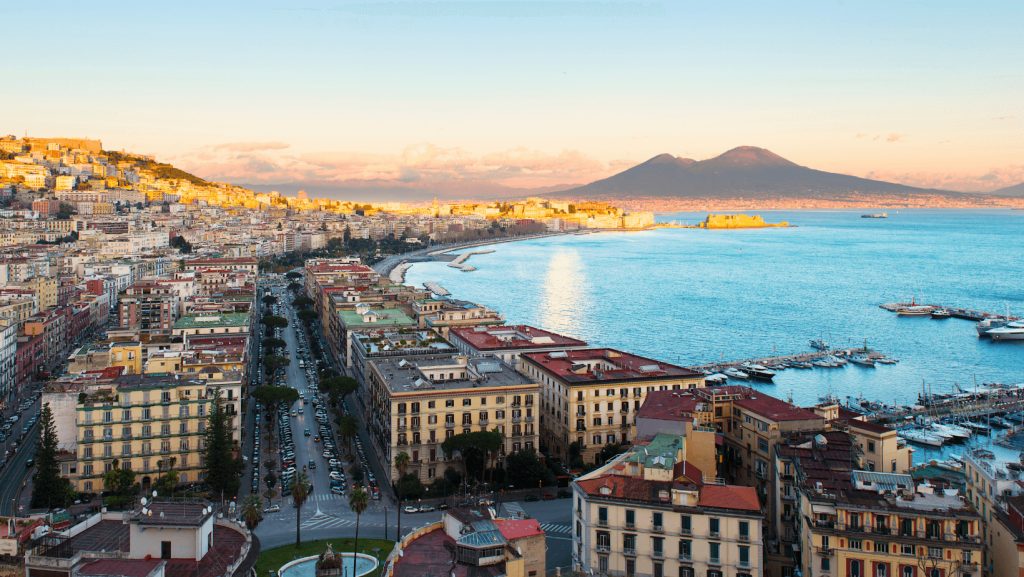 Who Invented Pizza?
As with many foods and beverages, pizza has a long history. And the exact origins of the food can vary based on how wide or narrow you consider the definition. For example, flatbreads with various toppings were consumed by the ancient Egyptians, Romans, and Greeks. But the birthplace of modern pizza is widely considered to be the Campania region of Italy, home to the city of Naples.
In the 1700s and early 1800s, Naples was a thriving waterfront city. Its residents included a large population of working poor, or "lazzaroni." To keep up with their busy workloads, they needed inexpensive food that could be eaten quickly. As a result, flatbreads were a popular choice for the majority of the population. These early pizzas consumed by Naples' poor featured many toppings that are still common today, like tomatoes, cheese, oil, anchovies, and garlic.
Flatbreads were widely looked down upon as a low-class meal until King Umberto I and Queen Margherita visited Naples in 1889. According to legend, the pair became bored with their regular diet of French haute cuisine and asked for an assortment of food from the city's Pizzeria Brandi. The queen's favorite was pizza mozzarella, a pie topped with soft white cheese, tomatoes, and basil. From then on, that particular topping combination was dubbed pizza Margherita. The queen's blessing is often credited with kicking off an Italy-wide pizza craze.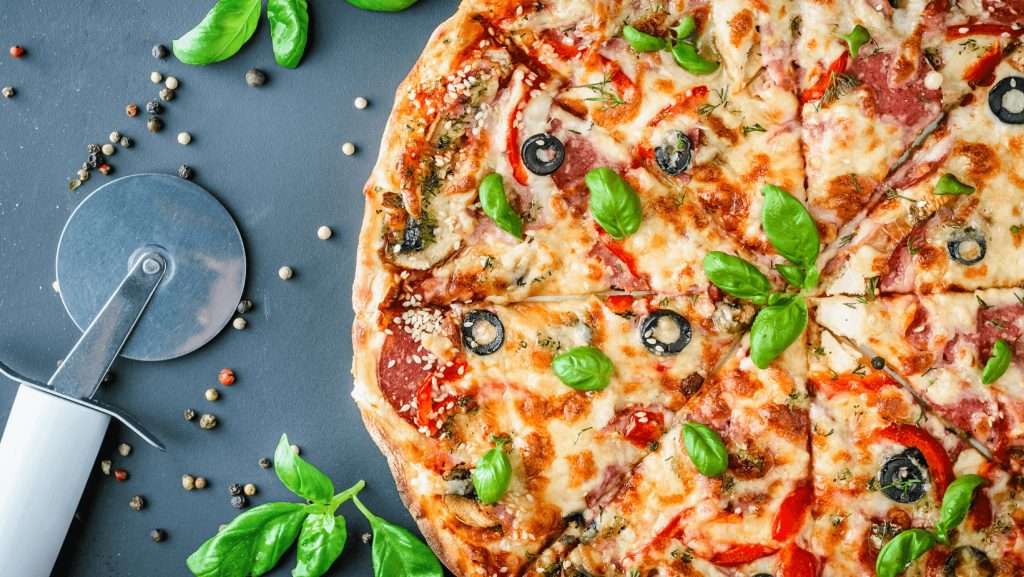 While it continued to gain popularity in Naples throughout the late 1800s and early 1900s, pizza remained relatively uncommon throughout the rest of Italy until the 1940s. But elsewhere in the world, the dish was quickly spreading as a fast and affordable meal option.
In the United States, immigrants from Naples began replicating their trusty pizzas in many American cities including New York City, Boston, Chicago, and St. Louis. Much like the working class Neapolitans, this food provided the perfect solution for an inexpensive meal that could be eaten on the go. It wasn't initially intended as a culinary statement, but pizza quickly gained steam in America and became a favorite of even non-Neapolitans and non-Italians. 
And the upward trend has steadily continued. In a recent survey by The Harris Poll, participants were asked if they could only eat one food for the rest of their life, which they would choose. The number one choice was pizza at 21%. The other foods that rounded out the top five were steak (16%), hamburgers (13%), tacos (11%), and pasta (11%).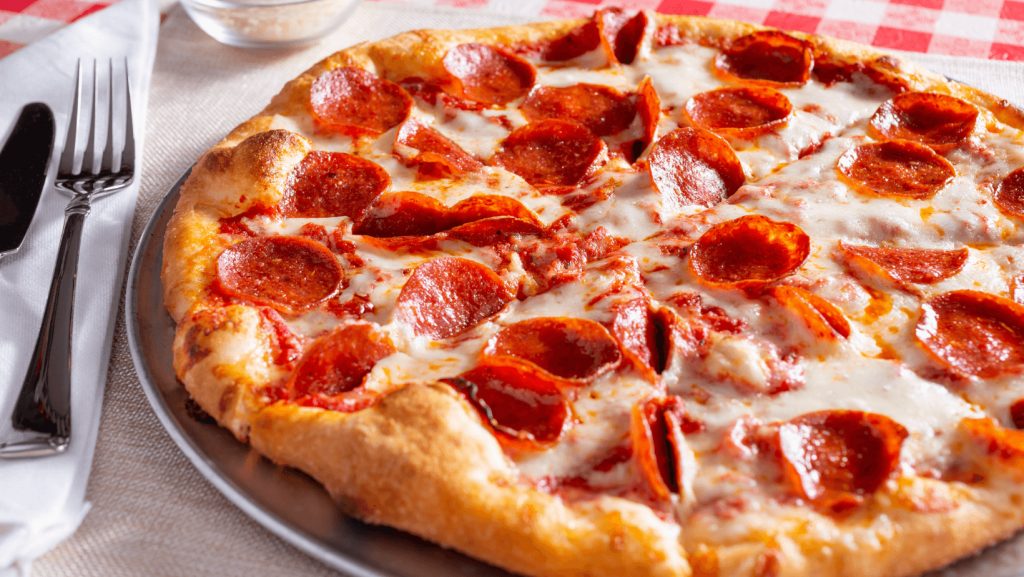 Pizza By The Numbers
Given its popularity, it's unsurprising that pizza is a big business in the US. According to a recent count, there are 75,117 pizza restaurants in America, which employ a total of 837,260 people. And the total annual sales for those restaurants is estimated at $45.59 billion.
The world's largest pizza chain in terms of revenue, Domino's Pizza, was also founded in America. Headquartered in Ann Arbor, Michigan, Domino's has a total of over 14,000 stores across 85 different countries. According to their website, they deliver over 1.5 million pies around the world every day.
Domino's has held its title as the leading pizza chain by sales in the US since 2017. Following directly behind are Pizza Hut and Little Caesars, which were ranked second and third, respectively.