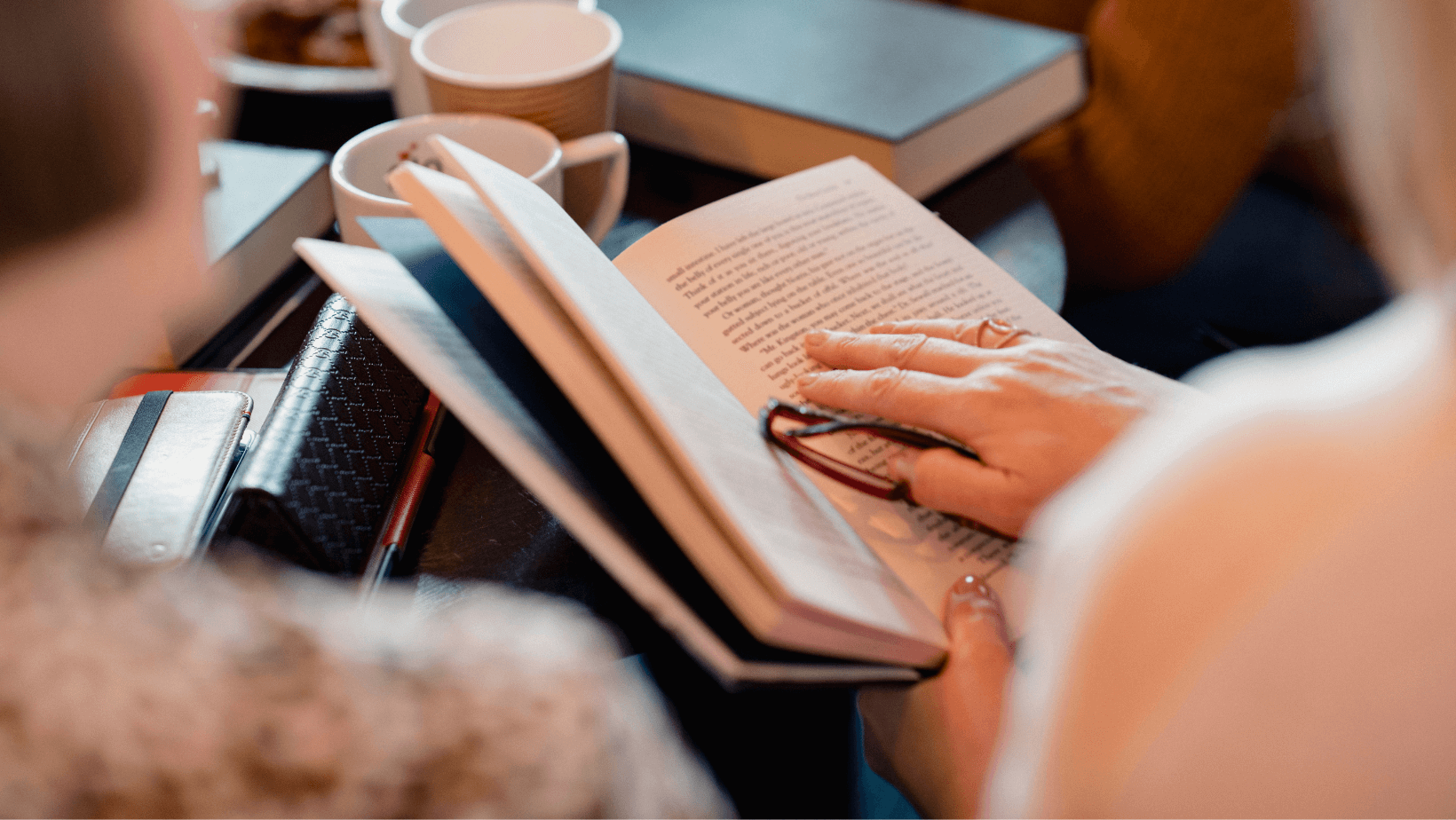 Book Club
Participating in a book club can provide several benefits for seniors. First, reading can help improve memory and increase brain connectivity. A 2013 study showed this phenomenon in action through MRI scans that measured the effect of reading a novel on the brain. Scans showed that the participants' brains increasingly lit up with more activity as the story progressed. Keeping the brain active like this can help combat age-related memory loss.
Plus, book clubs also make for a great senior center activity because of the social connections they create. Book clubs provide a built-in topic of conversation for participants, which makes it easier to build new relationships. In a way, a book club can become an icebreaker and an activity all in one.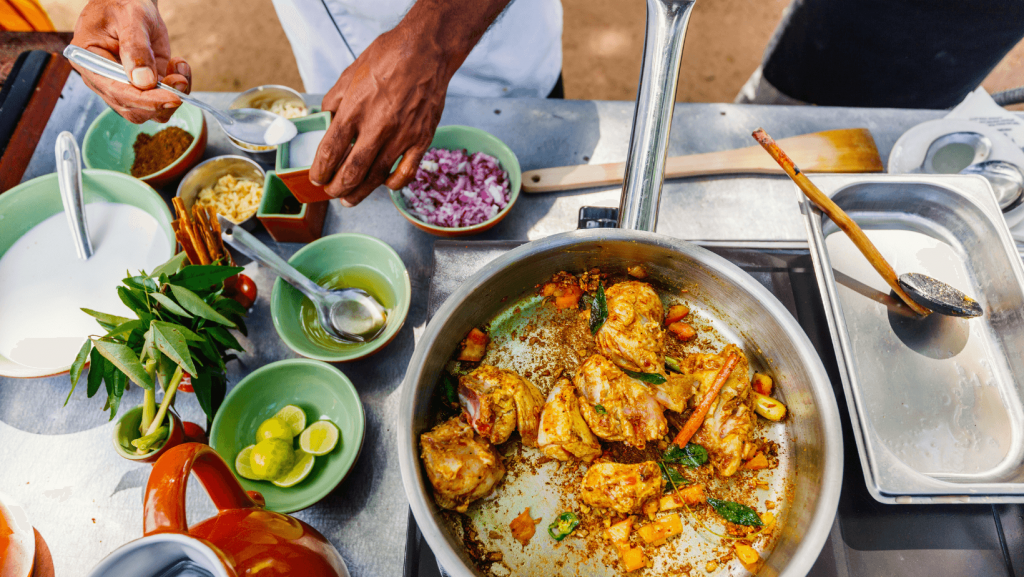 Cooking Class
Cooking classes are another popular addition to senior center social events and activities calendars. Even for those who have been cooking all their lives, classes can teach participants new skills like seasoning techniques and alternative ways to prepare common meals. 
In addition to engaging the brain, cooking classes can also contribute to physical health by teaching seniors recipes developed for a specific diet. For example, participants may learn how to cook delicious low-sodium meals to reduce lower blood pressure and risk of cardiovascular disease.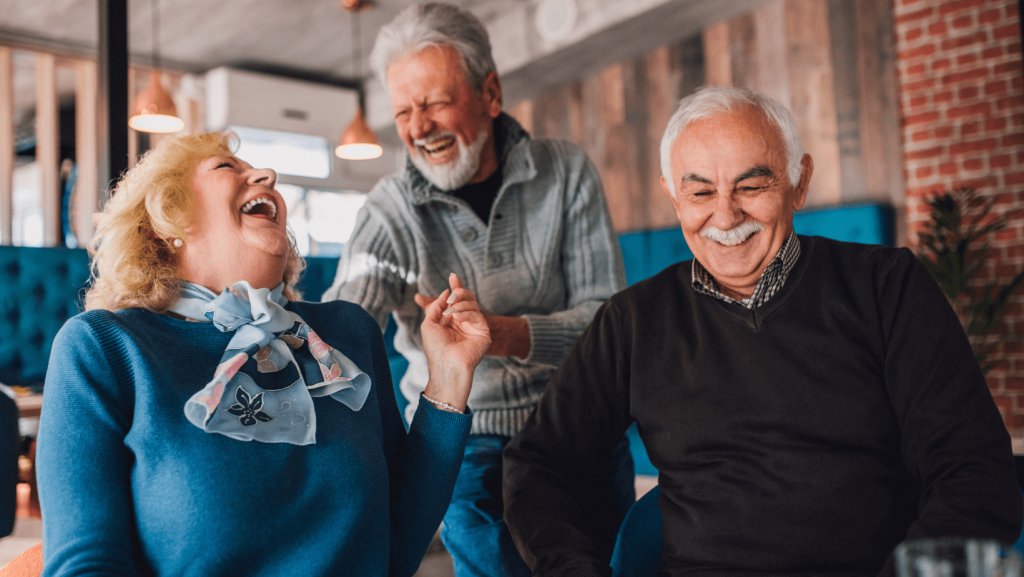 Trivia Games
Playing Trivia is another activity that offers a number of essential benefits to seniors. Studies have shown that taking part in activities that require mental recall – like Trivia – is an important aspect of keeping the brain healthy as we age. In addition to recalling information we already know, Trivia also introduces players to new knowledge along the way, which engages the brain even more. Studies have shown that regularly playing Trivia can help improve memory, executive functions, and processing speeds.
Much like book clubs, Trivia games also provide a natural icebreaker to participants, which encourages social connections. By collaborating on a team, players create bonds with their teammates. And the dopamine rush experienced after getting a question right further solidifies the feel-good aspect of the game. The mental and social benefits make Trivia a powerhouse in the world of senior center social events and activities.
Get in touch with Last Call Trivia.
Put Last Call Trivia to work for your community today.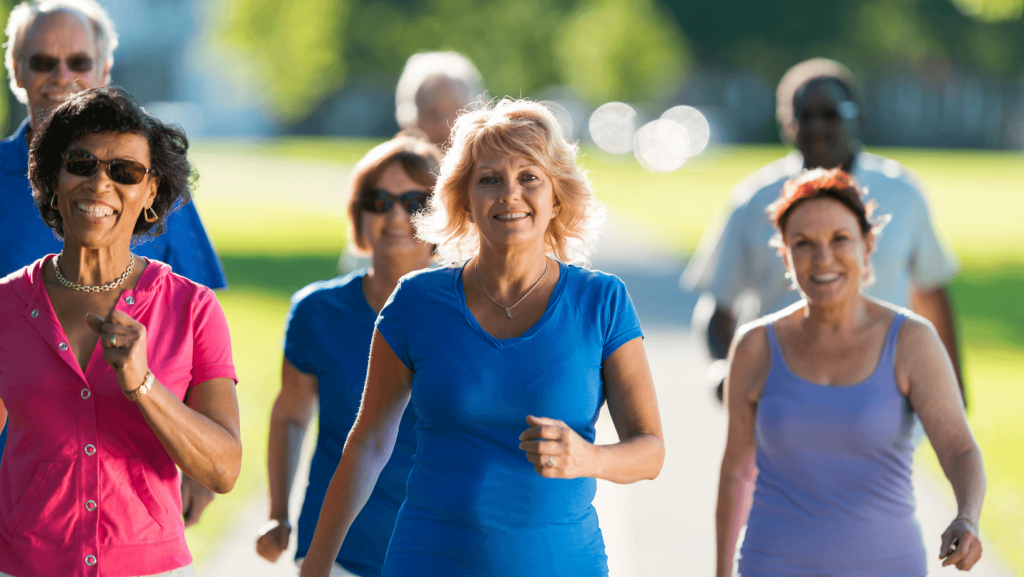 Walking Group
Studies have shown that walking at a brisk pace for just 30 minutes a day can have a positive impact on physical health by improving cardiovascular fitness, strengthening bones, and increasing muscle strength and endurance. Walking is one of the safest exercises for all ages. It's a low-impact activity that is relatively easy on the joints and walkers can determine the right difficulty level to match their needs by adjusting walking speed, distance, and elevation.
By joining a walking group, seniors can also build a social connection with other participants. Chatting with fellow walkers is a great way to pass the time and make exercising fun. Walking groups help foster a positive mindset by setting goals and celebrating each other's successes.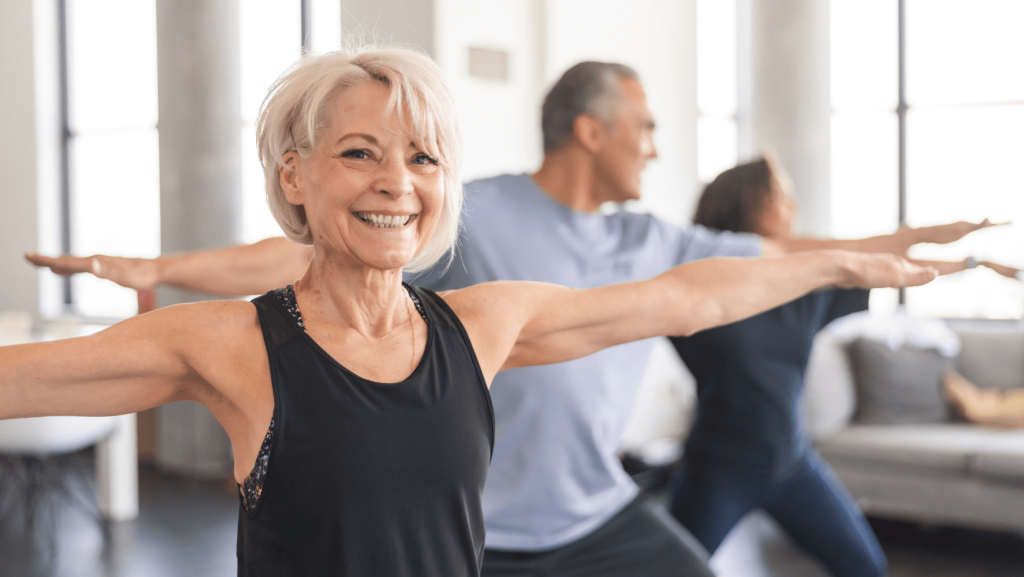 Yoga Class
Yoga classes are another low-impact exercise option that can help seniors stay fit. The practice combines stretching and strengthening postures with deep breathing and mindfulness to cultivate a mind-body connection. Regular yoga practice can improve balance, increase flexibility, strengthen bones, and reduce stress.
Those with mobility concerns can even opt for chair yoga, a non-traditional method in which all poses are performed in a seated position. And since yoga in all its forms is often paired with mindfulness and breathing exercises, it's a powerful addition to senior center social events and activities calendars that can improve participants' physical and mental health.