An Owl Walks Into a Bar…
When you look at the Last Call Trivia logo, you might see a certain bird of prey staring back at you. The most recognizable inspiration behind our logo is the shape of an owl eye. The owl's association with wisdom and nocturnal nature makes it a fitting nod to our bar Trivia Nights.
But much like the most successful teams, the owl eye isn't working alone. The logo also ties in several other essential elements of the Trivia experience.
The inner section of the owl eye mimics an aerial view into a drinking glass. Combined with the crescent moon shape of the pupil, it once again pays homage to our bar Trivia roots.
When rotated, the logo outline resembles a quotation mark. Because what is Trivia Night if not an electrifying series of conversations with your friends and loved ones?
In more punctuation-related inspiration, the curvature of the eye also mimics the shape of a question mark. At its core, this references the questions that make up our games. On a deeper level, it's a celebration of the spirit of curiosity. And exploring that curiosity is what elevates Trivia from a game to an adventure.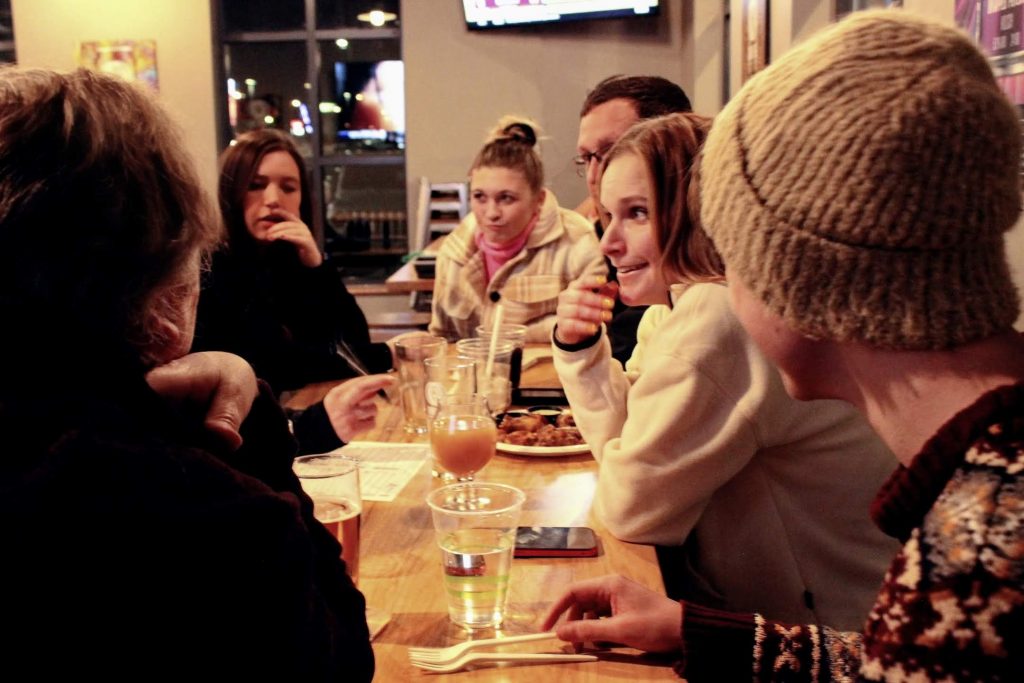 The "Why" Behind Our Logo
The elements of our logo are a nod to who we are and what we're made of. But it's the way the design comes together that shows where we're going.
Our updated logo is comprised of just three elements. In addition to achieving our goal of simplification, this is also a reference to the importance of "three" to our company. We offer three games. We have three core values. Even the word Trivia is derived from the Latin "trivium," meaning where three roads meet.
The three elements are positioned to invoke movement. Think of it as a visual representation of the journey to the answer, and the ultimate arrival at an "ah-ha" moment.
Competition is inherent at Trivia Night. But the magic of our games lies in the conversations and connections the questions spark. To reflect this sentiment, the curvature of the eye and the shape of the pupil were specifically crafted to reflect curiosity over competitiveness.
Ultimately, the Last Call Trivia logo is an invitation to explore the infinite possibilities that come from chasing curiosity and embracing lifelong learning. We'd say that's a lifestyle worth celebrating.