Find this episode on your favorite streaming service: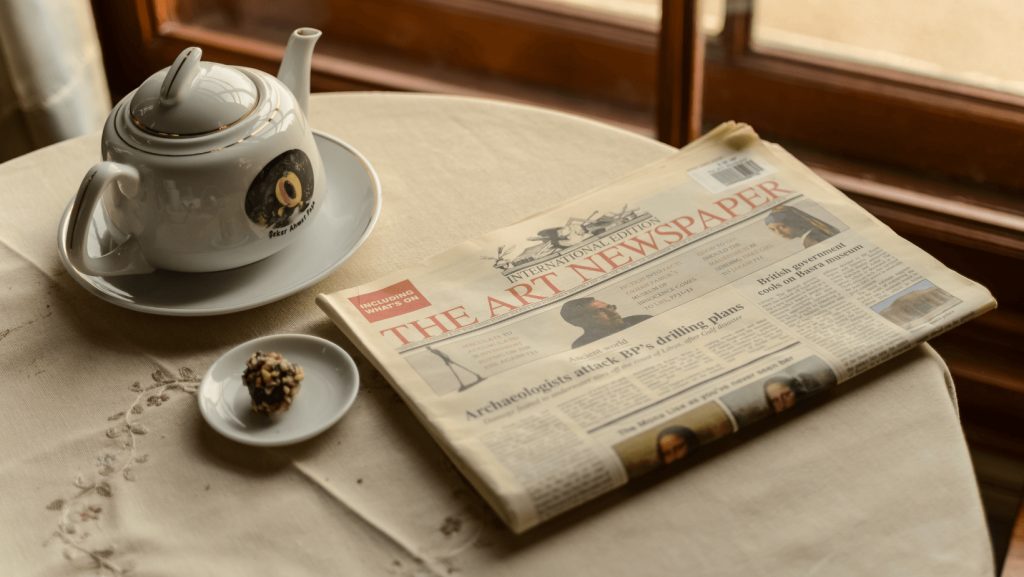 Round Two
It's time for our Theme Round of the game, and today we're tackling Newspaper Trivia. Extra, extra, read all about it!
Round Two kicks off with a Business Trivia question that asks the team to identify which newspaper was purchased by Jeff Bezos in 2013. Of course, the newspaper is one of several major enterprises for Bezos, in addition to Amazon and Blue Origin, his aerospace manufacturing and spaceflight services company.
Next, we have a History Trivia question about one of the most memorable newspaper headlines of all time…which also happened to be incorrect. Spoiler alert: Here's a look at the newspaper headline in all of its infamous glory.
Round Two concludes with a Symbols Trivia question about the earliest reference to a popular U.S. symbol. While it isn't the answer, the team references Ben Franklin's thoughts on the national bird during their discussion. Here's what Franklin's stance was on the bald eagle versus the turkey.
Final Question
It's time to take things home with a multi-part Final Question in the category of Movies. In today's Final, the Trivia Team is asked to name four specific films based on their working titles and stars. 
While half of the answers come to the team relatively quickly, the other half leave room for more debate. Can you help the team come to the correct set of answers? Tune in to find out!