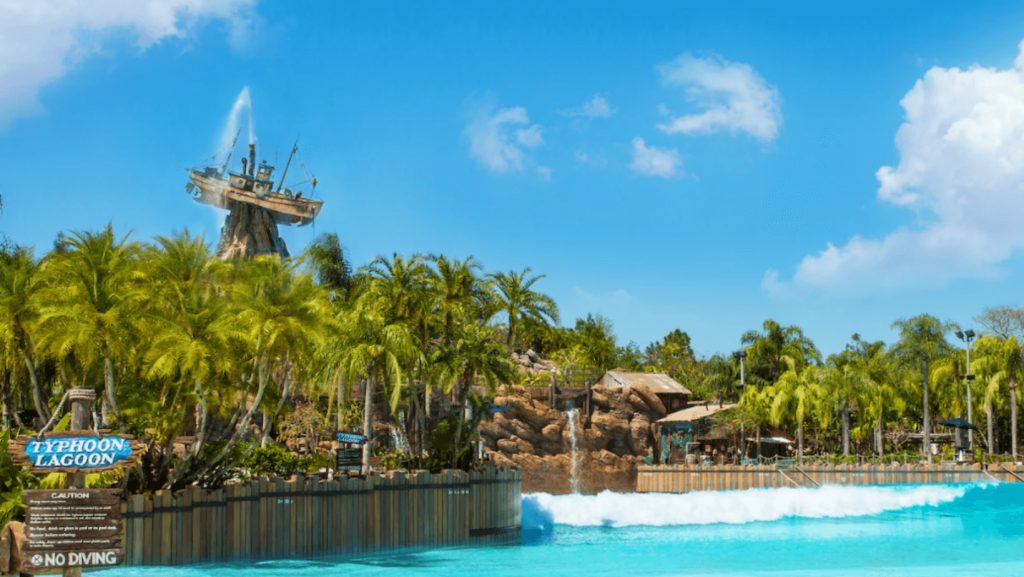 Orlando, Florida is known as the theme park capital of the world. And that title extends beyond roller coasters. Orlando is home to the top four most-attended water parks in America. In 2019, Disney's Typhoon Lagoon received the most guests, with 2.25 million visitors. The number two spot also belongs to the House of Mouse, as Disney's Blizzard Beach pulled in 1.98 million guests.
Coming in third was Universal's Volcano Bay with 1.81 million visitors. Volcano Bay is the newest water park to reach one of the top spots, having opened in 2017. One major feature Volcano Bay touted upon its opening was the introduction of the "TapuTapu," a wristband included with the price of admission. It can be used for a variety of functions, the most exciting of which is entering virtual lines. The TapuTapu will count down the estimated wait for the chosen line, and alert the guest when it's time for them to return to ride.
Rounding out the top four is Aquatica, operated by SeaWorld, which received 1.53 million visitors. Even though it just missed the podium, Aquatica is home to the most water slides of all the parks in Orlando. It also features the new attraction Riptide Race, which is the world's tallest dueling racer at 68 feet.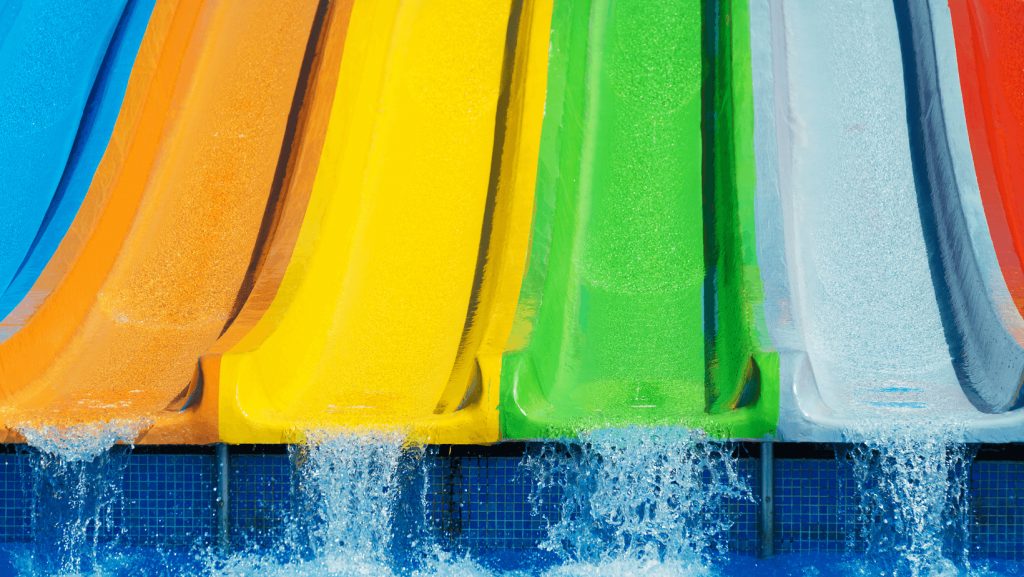 Despite the current popularity of water parks, they are a relatively new creation. While there had been individual water slides and water-based attractions before, the first water park opened to the public in 1962. Located in Southern California, Lake Dolores Waterpark was built by businessman Bob Byers in the 1950s as a private playground for his family.
It was originally a fairly modest park, but before opening it up to the public, Byers added more attractions including a lazy river, zip line, bumper boats, and water slides that fed into a man-made lake. Lake Dolores Waterpark operated for several decades, but after struggling to compete with more modern attractions, it closed in the late 1980s. Since then, the water park has reopened under several different names, only to close again. 
The site is currently abandoned and has been used as a popular setting for skateboard stunts, including a Mini Cooper commercial with Tony Hawk. But that may be coming to an end soon. G&GF Enterprise purchased the site for $2 million in 2013 with the plan to revive the water park, renamed Dolores Lake Park. Zoning issues have delayed construction progress, but current timelines suggest that it could be ready to reopen by 2023.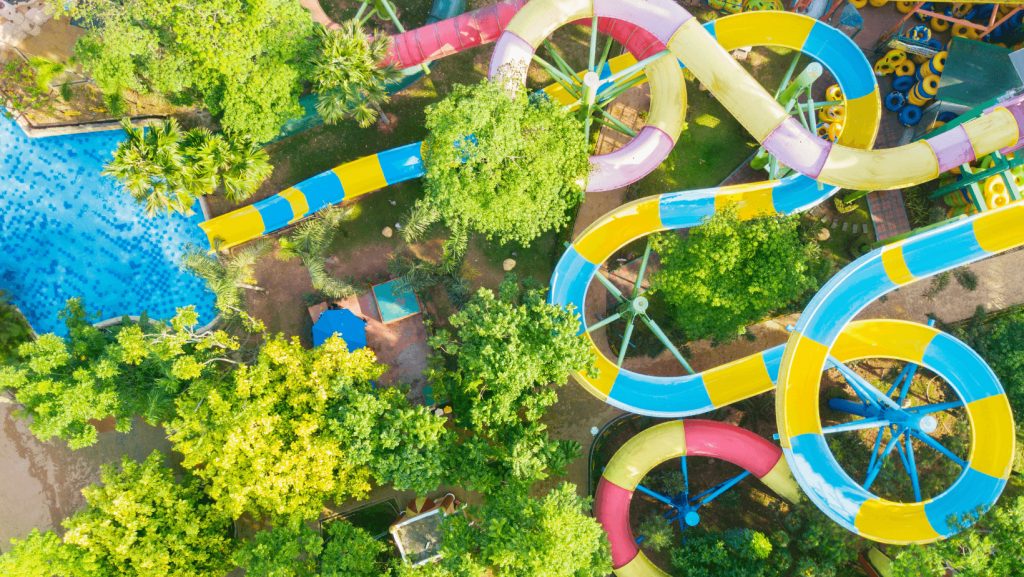 It's important for water park visitors to abide by all posted rules, as the attractions can be dangerous. According to the U.S. Consumer Product Safety Commission, 4,200 people visited the hospital in 2015 to treat injuries sustained at a water park. In fact, a 2014 report found that water slides create more injuries than roller coasters. Guests can greatly reduce their risk of injury by following all guidelines and safety precautions.
And don't forget to protect your skin! It's suggested that water park guests wear waterproof sunscreen and regularly reapply throughout the day. The sun can be so intense that even the orcas at SeaWorld wear sunscreen. Since their skin is sensitive to UV rays, their keepers regularly apply black zinc oxide to their skin for protection.
Obviously, there is plenty of water to be found inside the parks. For example, Disney's Typhoon Lagoon is home to the world's largest wave pool which requires 2.75 million gallons of water to be completely filled. But since the water from the attractions is not meant for consumption, water parks are often a hot spot for dehydration. Be sure to drink plenty of water, or other non-alcoholic, non-caffeinated beverages to stay hydrated during your fun in the sun.