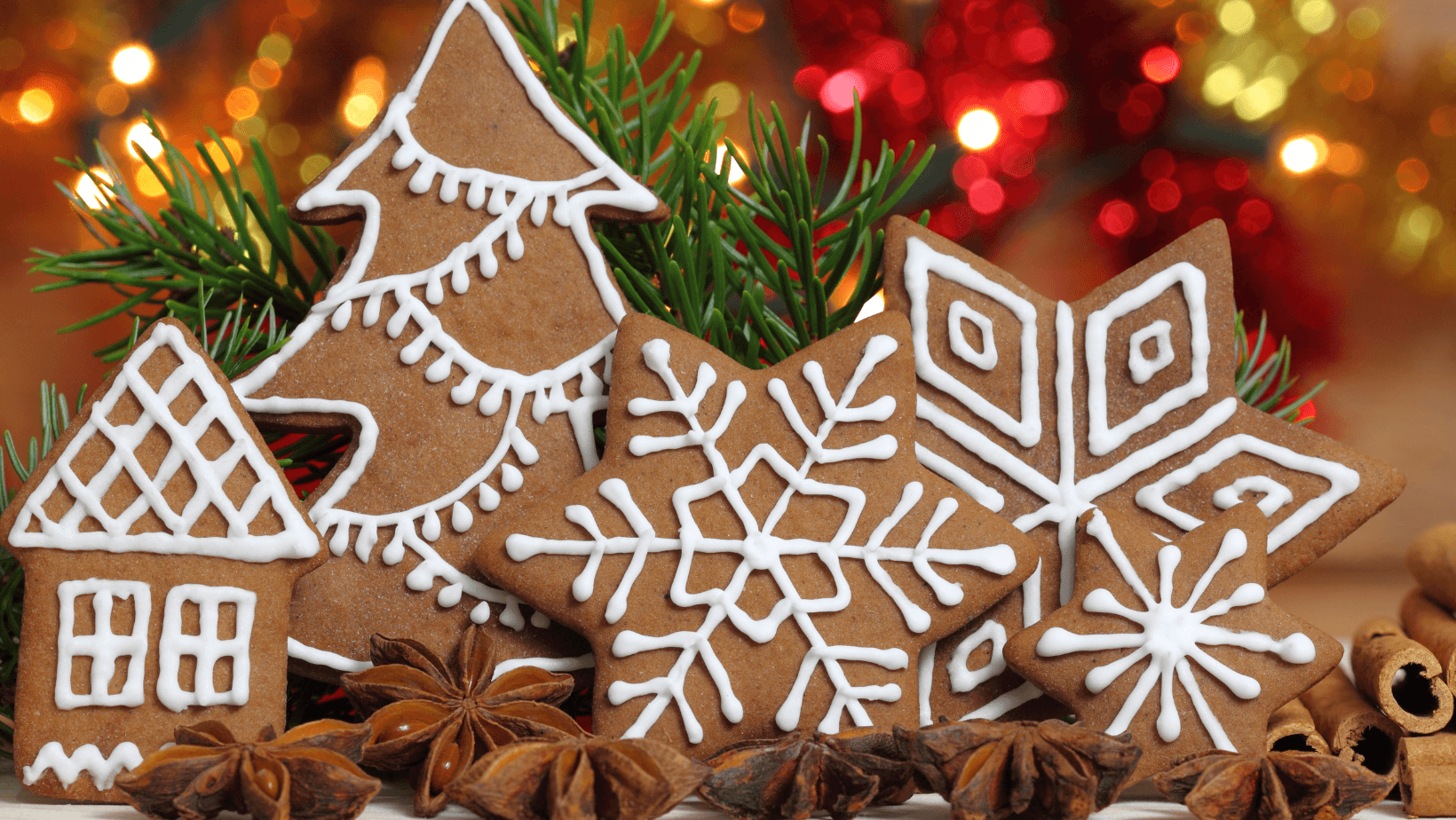 History Of Gingerbread
Gingerbread is a category of baked goods, typically flavored with ginger, cloves, nutmeg, and cinnamon. Honey, sugar, or molasses are usually added as a sweetener. Foods within the category can vary widely, from soft loaf cakes to goods nearly as crisp as a ginger snap. According to author Rhonda Massingham Hart, the first known recipe came from Greece in 2400 BC. Other early recipes have been found in China, dating back to the 10th century. 
While it's hard to trace the exact arrival of gingerbread in Western Europe, it's believed that recipes may have been brought back by 11th-century crusaders returning from the eastern Mediterranean. By the late Middle Ages, Europeans had their own version, which was a hard cookie shaped in various forms and often ornately decorated.

These cookies were a staple at Medieval fairs in England, France, Holland, and Germany. They were sometimes gilded with gold leaf and made in various shapes like animals, kings, flowers, and armor. Some of these festivals even became known as Gingerbread Fairs, and the cookies served there were called "fairings."
Gingerbread Houses
Gingerbread houses originated in Germany in the 16th century. Building these elaborately decorated creations became a Christmas tradition in parts of the country, but they didn't receive a huge boost in popularity until the 1800s. 
In 1812, the Brothers Grimm published the fairytale Hansel and Gretel, in which the titular children encounter a house made of baked goods. Inspired by the story, German bakers began crafting small, decorated houses from spiced honey biscuits called "lebkuchen." In the years following, the popularity of gingerbread houses began to spread.

On November 30th, 2013, the Traditions Club of Bryan, Texas set the world record for building the largest gingerbread house. The house measured 60 feet long, 42 feet wide, and 10.1 feet tall at its highest point. The recipe for the massive creation called for 1,800 pounds of butter, 2,925 pounds of brown sugar, 7,200 eggs, 7,200 pounds of flour, and 1,080 ounces of ground ginger. In total, the house contained an estimated 35.8 million calories.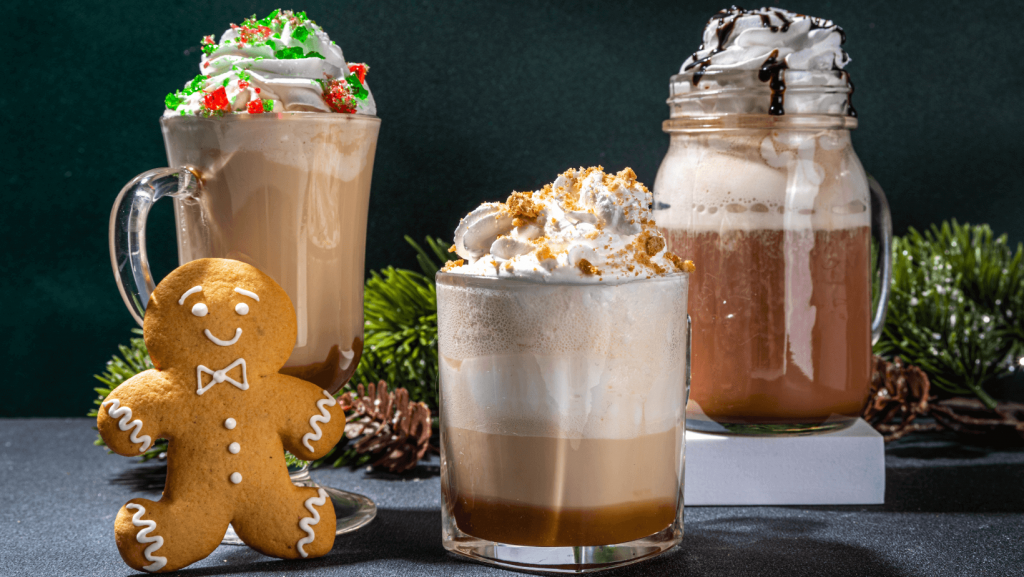 Popular Products
If you're craving gingerbread this holiday season, there are several ways to get your fix. First, there are numerous recipes for baking your own version at home. The treat was reportedly a favorite of George Washington's mother, Mary Ball Washington, and her recipe for Lafayette Gingerbread is one such homemade option.
Gingerbread decorating kits have become increasingly popular. Options range from traditional, classic houses, to unique designs inspired by pop culture icons. A few kits currently available include the Barbie Dreamhouse Cookie Decorating Kit, Disney Gingerbread House Kit, and Candyland Gingerbread House Kit.

While there are lots of classic favorites available this holiday season, coffee drinkers may be missing their favorite gingerbread menu item. In years past, Starbucks has offered a Gingerbread Latte as a seasonal drink during the holiday season. But 2022 marks the fourth year in a row that the drink is not available on the menu at Starbucks in the US. However, there are several "hacks" that customers can use to get a similar drink, including adding flavored syrups or sweet cream.
Weekly Trivia
Enter your guess to reveal the answer.