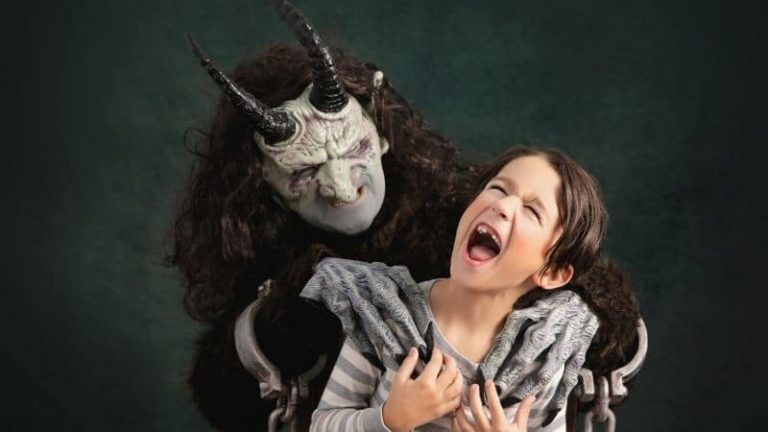 Who - or What - is Krampus?
Krampus is a creature from central European legend who punishes misbehaved children at Christmastime. He is believed to have originated in Germany, and his name is derived from "Krampen," the German word for "claw."
Krampus is seen as the counterpart to the kindly St. Nicholas in a centuries-old German Christmas tradition. While St. Nicholas would reward the good children with sweets, Krampus was said to beat the naughty children with sticks, eat them, or even drag them to hell.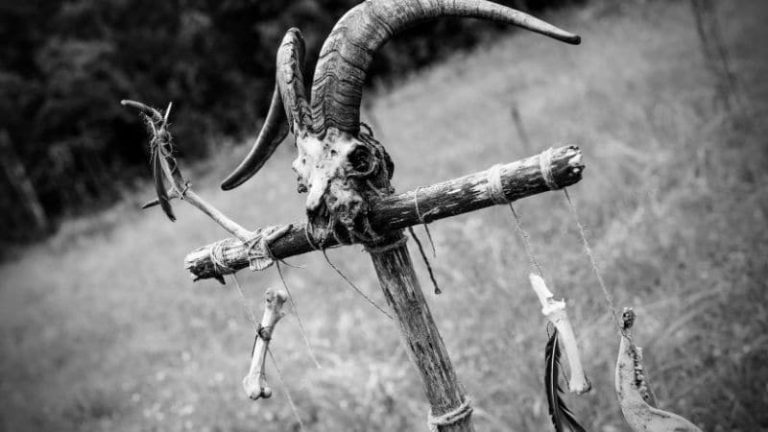 According to folklore, Krampus arrives on the night December 5th, or "Krampusnacht." The following day is known as "Nikolaustag", or St. Nicholas Day. On St. Nicholas Day, children check inside their shoe left out the night before to see if it's filled with presents (a reward for good behavior) or a rod (a punishment for bad behavior).
But despite his association with a popular Christmas legend, Krampus' roots have nothing to do with the holiday. Krampus dates back to pre-Germanic paganism, and tradition has it that he's the son of the Norse god of the underworld, Hel.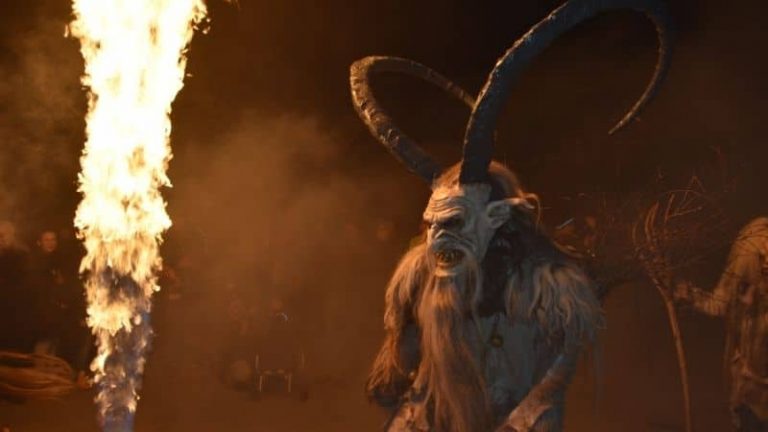 Getting festive with Krampus
Given his terrifying appearance and punishments, one might think that Krampus is avoided at all costs. But he's actually celebrated in several ways. 
When the postcard industry boomed in Germany and Austria in the 1890s, "Krampuskarten," or Krampus cards, were introduced. The postcards depict Krampus engaged in a variety of activities, like punishing children, proposing to women, or cowering beside St. Nicholas.
And that's not the only Krampus tradition. Some Austrian men participate in a Krampuslauf, or "Krampus run," on Krampusnacht by getting drunk and running through the streets dressed as the creature. Sounds like a festive way to kick off the holiday, indeed.