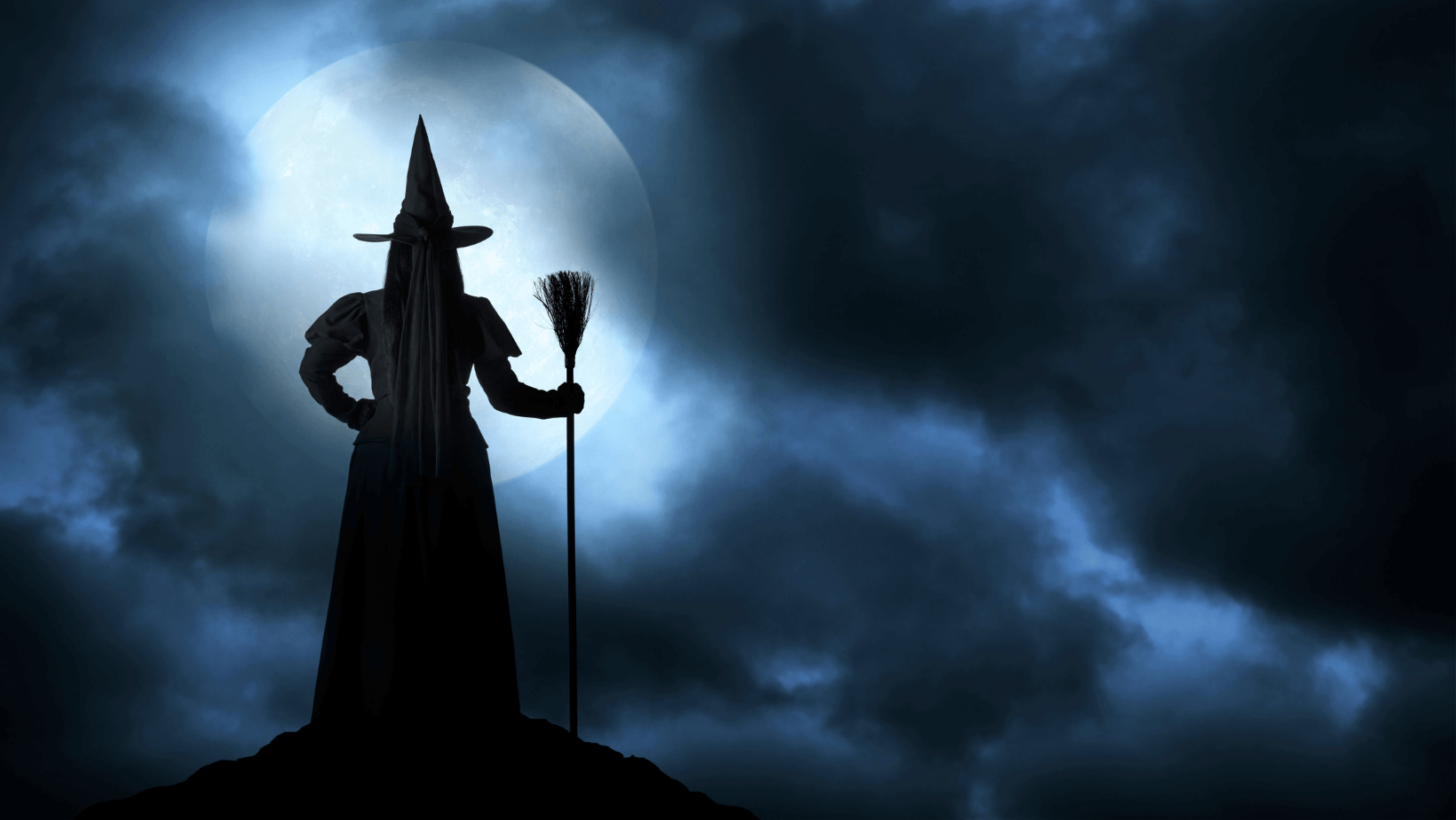 The Story Begins
Hocus Pocus was adapted from a bedtime story that the film's producer and co-writer, David Kirschner, told his two young daughters in the 1980s. The plot centers around three witches – Winifred, Sarah, and Mary Sanderson. The movie opens in 17th century Salem, as a boy named Thackery Binx tries to save his sister from the three witches. But his attempts are unsuccessful, and the three sisters transform him into a cat shortly before they're apprehended by the townspeople and put to death. 300 years later, the witches return when the magical "Black Flame Candle" is lit by protagonist Max Dennison.
The movie was a passion project for Kirschner, as Halloween was an important holiday in his family. Some details are even inspired by his own life, like the name of the cat, Binx, which was a twist on the name of Kirschner's cat, Inks. In 1984, he went all-out for his pitch meeting with Disney to help earn his story the green light. He decorated the meeting room with witches' brooms suspended from the ceiling, pictures of black cats drawn by local children, and a large bag of candy corn spread out across the table. 
In addition to his theatrical presentation, Kirschner also argued that Hocus Pocus would make good business sense to pursue since Halloween was becoming a more popular, profitable holiday. The Disney executives were impressed, and they told Kirschner that they wanted to move forward with the project. However, getting it off the ground took longer than expected, and the finished product wasn't completed until almost a decade later.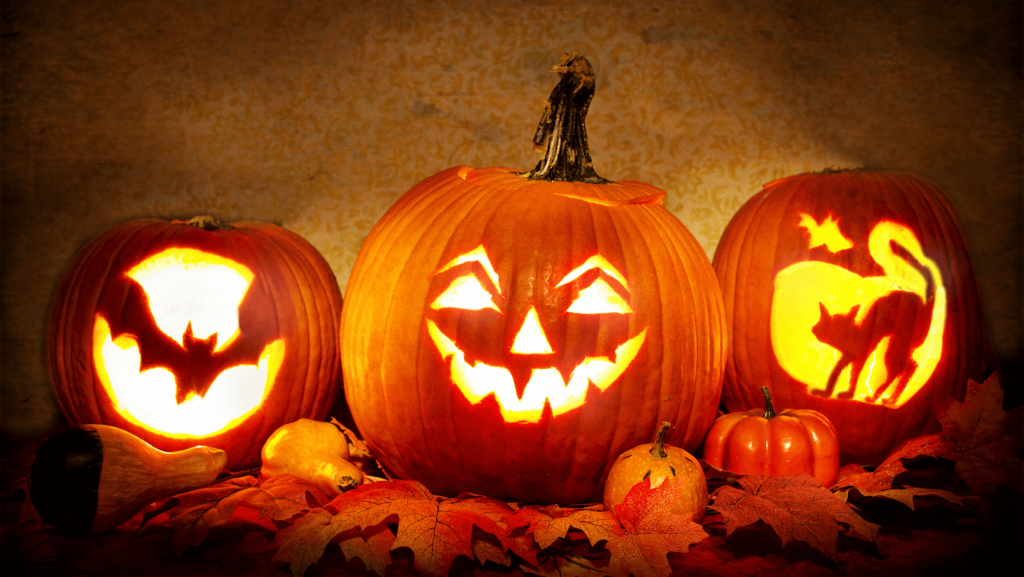 'Hocus Pocus' Wasn't An Instant Hit
Despite its status as a cult classic today, Hocus Pocus wasn't well received when it was first released. In July 1993, it opened in theaters in a disappointing fourth place at the weekend box office, behind The Firm, In the Line of Fire, and Jurassic Park. It continued to drop in the following weeks, ultimately bringing in just $39.5 million during its initial release. While Hocus Pocus was initially a box office disappointment for Disney, the movie has since gone on to become hugely popular. 
In October 2020, it was re-released in theaters and reached the number two spot at the box office, charting higher than it did during its initial run. The movie's atypical upward trend in popularity as time goes on has been attributed to a number of factors. First, given its seasonal content Hocus Pocus became a mainstay of ABC Family's annual "13 Nights of Halloween" programming block, which has since evolved to "31 Nights of Halloween." On October 29, 2011, Hocus Pocus set the record for the programming block's highest viewers to date, with 2.8 million people tuning in.
Also, since the movie is a Disney property, it has been made visible through a wide variety of different media outlets. This includes the company's streaming service Disney+. The film's main characters, the Sanderson Sisters, have also appeared in the seasonal stage show, "Hocus Pocus Villain Spelltacular," at Magic Kingdom park in Walt Disney World, introducing the story to an even wider audience.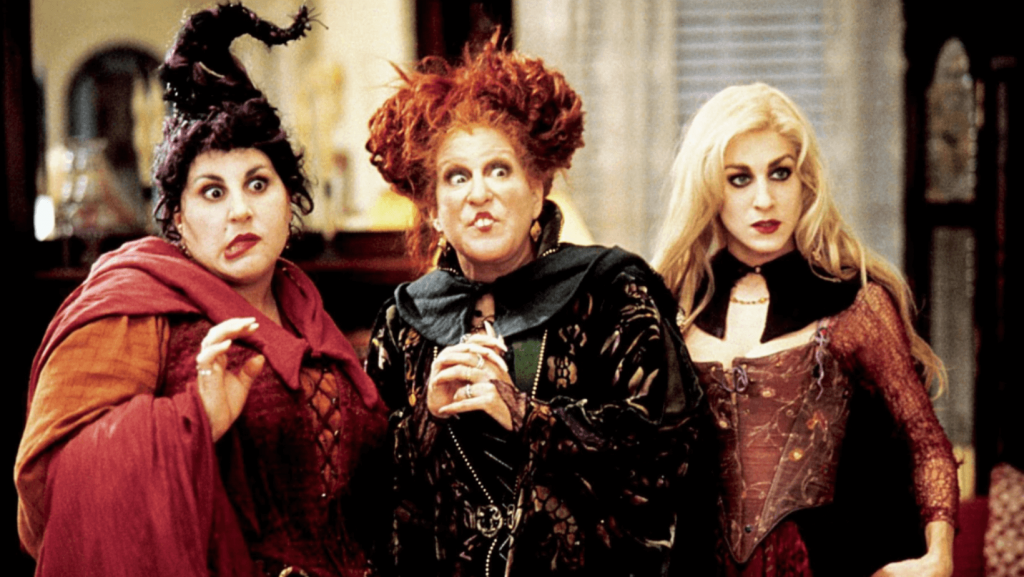 'Hocus Pocus' Characters
The three Sanderson sisters – Winifred, Sarah, and Mary – were each given a distinct personality that shone through many elements of their character. Winifred Sanderson, (Bette Midler) was the leader. To show this, choreographer Peggy Holmes ensured that Winifred's broom flew most aggressively and at the head of the pack. Costume designer, Mary Vogt, took inspiration from actress Bette Midler when designing Winifred's dress, opting for something with color and sparkle rather than a plain black dress that's commonly associated with witches.
The other sisters also have their own unique personalities. Sarah (Sarah Jessica Parker) is carefree and whimsical. To show this, Sarah is always excited to fly, and she does so with grace and ease. Sarah's costume was inspired by the dress worn by Aurora in Sleeping Beauty, reflecting her femininity. In contrast, Mary is a more cautious flier, and she even signals her movements with her hands. The reference for her costume was a baker's uniform, showing her practicality and grounded nature.

In Hocus Pocus, the Sanderson sisters are countered by the trio of Max Dennison (Omri Katz), his sister, Dani (Thora Birch), and his love interest, Allison (Vinessa Shaw). But the cast almost featured another Hollywood megastar instead. Leonardo DiCaprio was originally offered the role of Max Dennison, but he turned down the part with the hope of securing a role in What's Eating Gilbert Grape?, although he hadn't yet auditioned for it. The risk paid off for DiCaprio in the end, as he did get the role he hoped for, which earned him his first Academy Award nomination for Best Actor in a Supporting Role.
Weekly Trivia
Enter your guess to reveal the answer.