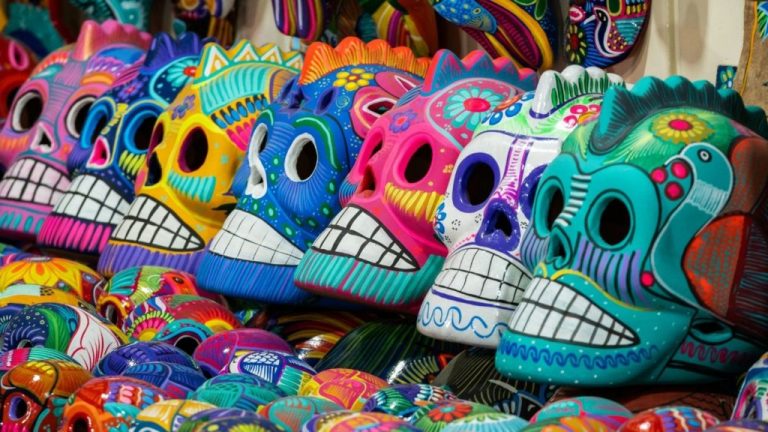 When is Día de los Muertos?
Día de los Muertos, which translates to "Day of the Dead," is actually celebrated over the course of two days. The holiday allows families to welcome back the souls of their deceased relatives for a reunion that includes food, drink, and celebration. 
According to tradition, the gates of heaven are opened at midnight on October 31st, and the spirits of children can rejoin their families for 24 hours. The spirits of adults can do the same on November 2nd.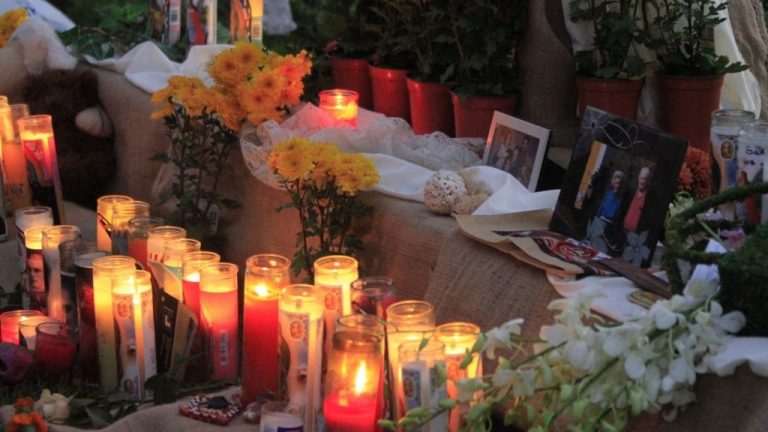 While European religion and Spanish culture had an impact on the evolution of Día de los Muertos celebrations, many aspects of the holiday can be traced back to Mesoamerican rituals.
In pre-Columbian Mesoamerica, the Aztecs and other Nahua people living in what is now central Mexico believed that after death, a person traveled to Chicunamictlán, the Land of the Dead. They would then need to navigate through nine challenging levels before reaching Mictlán, the final resting place. 
In Nahua rituals honoring the dead, family members provided food, water, and tools to help their loved ones on this difficult journey. This inspired the contemporary Día de los Muertos practice of leaving food and other offerings on graves or makeshift altars, called "ofrendas."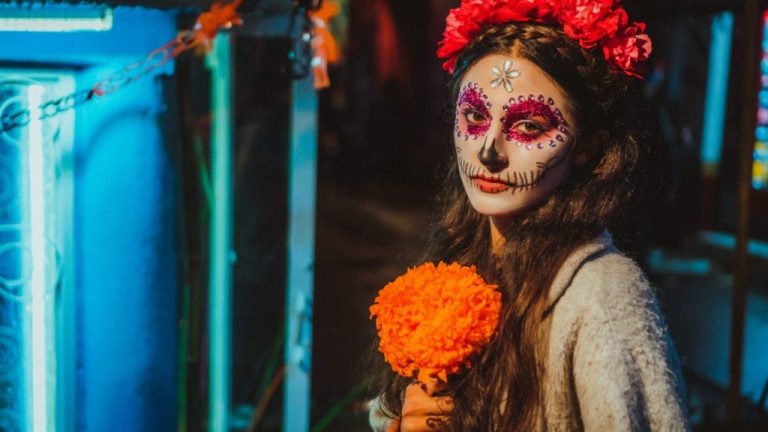 During Día de los Muertos, living family members treat the returning souls as honored guests, as they return to feast, drink, dance, and play music. 
Attendees at Día de los Muertos celebrations commonly wear skull masks and eat sugar candy shaped like skulls – these practices involving costumes and candy have further fed the inaccurate comparison of the holiday to Halloween. In truth, the two holidays are unrelated.
While the exact celebrations continue to evolve, the heart of the holiday has remained the same from its origins in Mesoamerica roughly 3000 years ago. It's an occasion to remember and celebrate deceased loved ones, while also framing death in a more positive light as a natural part of the human experience.